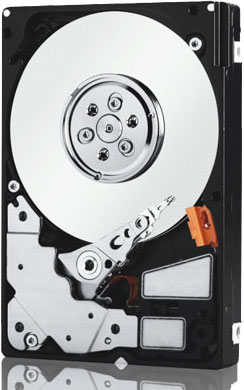 WD VelociRaptor
Workstation Hard Drives
WD VelociRaptor drives offer an unmatched combination of high performance and high reliability, perfect for workstations, high-end video and photo editing, low-end servers and performance enthusiasts' systems. It boasts a fast 10,000 RPM spinning speed for fast data access, and operates over SATA III 6 Gbps host interface guaranteeing high throughput. The 2.5" form factor is ideal for small workstation, high-density storage system, and more.
Ultra fast
Designed around a 10,000 RPM spin speed, these SATA 6 Gb/s drives include a 64 MB cache and deliver the ultimate performance for photo and video editing.
Rock-solid reliability
With 1.4 million hours MTBF, these drives have the highest available reliability rating on a high capacity SATA drive.
High capacity
State-of-the-art technology delivers a balance of high performance and high capacity perfect for data-intensive workloads that require large amounts of storage such as video editing, 3D rendering and scientific modeling.
Low-power operation
Consumes less active and idle power than the previous generation WD VelociRaptor, while offering 66% more capacity and higher performance.
Advanced Format (AF)
Technology adopted by WD and other drive manufacturers as one of multiple ways to continue growing hard drive capacities. AF is a more efficient media format that enables increased areal densities.
2.5-inch form factor
For workstations and PCs that support smaller form factor hard drives, such as all-in-one workstation PCs and high-density video storage systems, the WD VelociRaptor is available without its signature IcePack mounting frame.*
* Take care to ensure proper thermal management of drives to maintain case temperatures at or below the drive's specification.
Rotary Acceleration Feed Forward (RAFF)
Optimizes operation and performance when the drives are used in vibration-prone, multi-drive chassis.
NoTouch ramp load technology
The recording head never touches the disk media ensuring significantly less wear to the recording head and media as well as better drive protection in transit.
Environmentally conscious
In addition to being ROHS compliant, this generation of WD VelociRaptor is also a halogen free design.
Pre-emptive Wear Leveling (PWL)
Ensures reliability for applications that perform a high incidence of read/write operations at the same physical location on the disk.