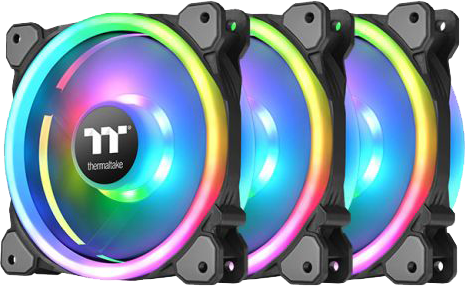 Riing Trio 12 RGB Radiator Fan TT Premium Edition, 3-fan pack (CL-F072-PL12SW-A)
Thermaltake Riing Trio 12 RGB is a premium ARGB fan with 3 independent 16.8 million color LED ring design capable of a variety of dazzling effects. It supports multiple software including TT RGB PLUS, NeonMaker, Amazon Alexa Voice Service and Razer Synapse 3 (Razer Chroma), allowing you to customize and synchronize gorgeous lighting effect across a wide range of compatible peripherals. Performance-wise, the Riing Trio 12 RGB features compression blade design to improve air pressure and air flow, long-life hydraulic bearing for quiet operation, and anti-vibration dampening pads to minimize vibration and sound.
The World's 1st Three Independent 16.8 Million Color LED Ring Design
Featuring 30 addressable LEDs in total (front:12; middle:6; back:12), great light coverage, and uniform color and brightness, the built-in LED ring can light up your build with 16.8 million colors.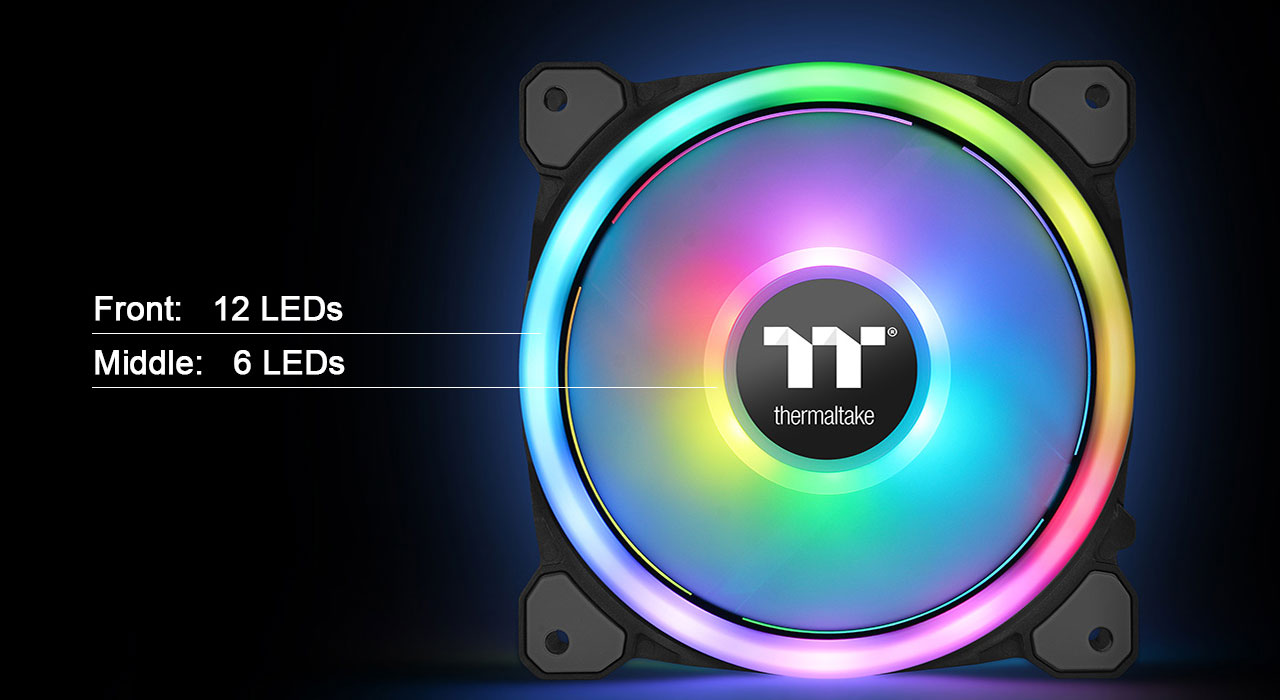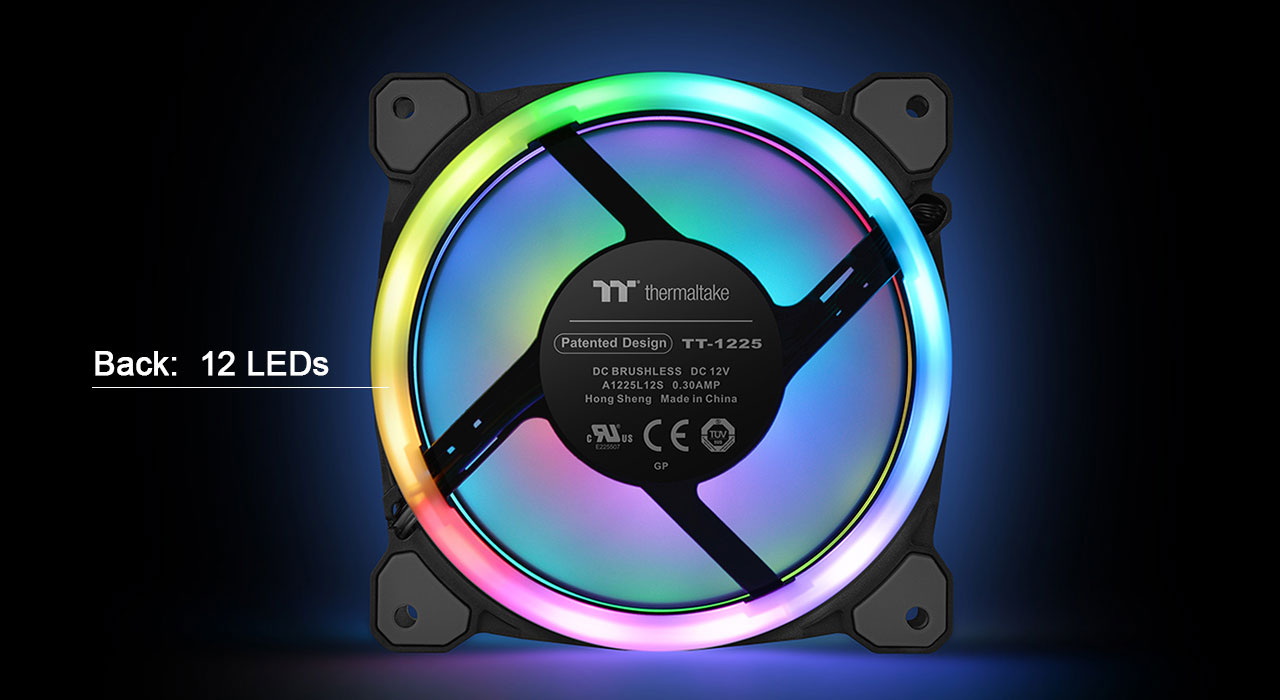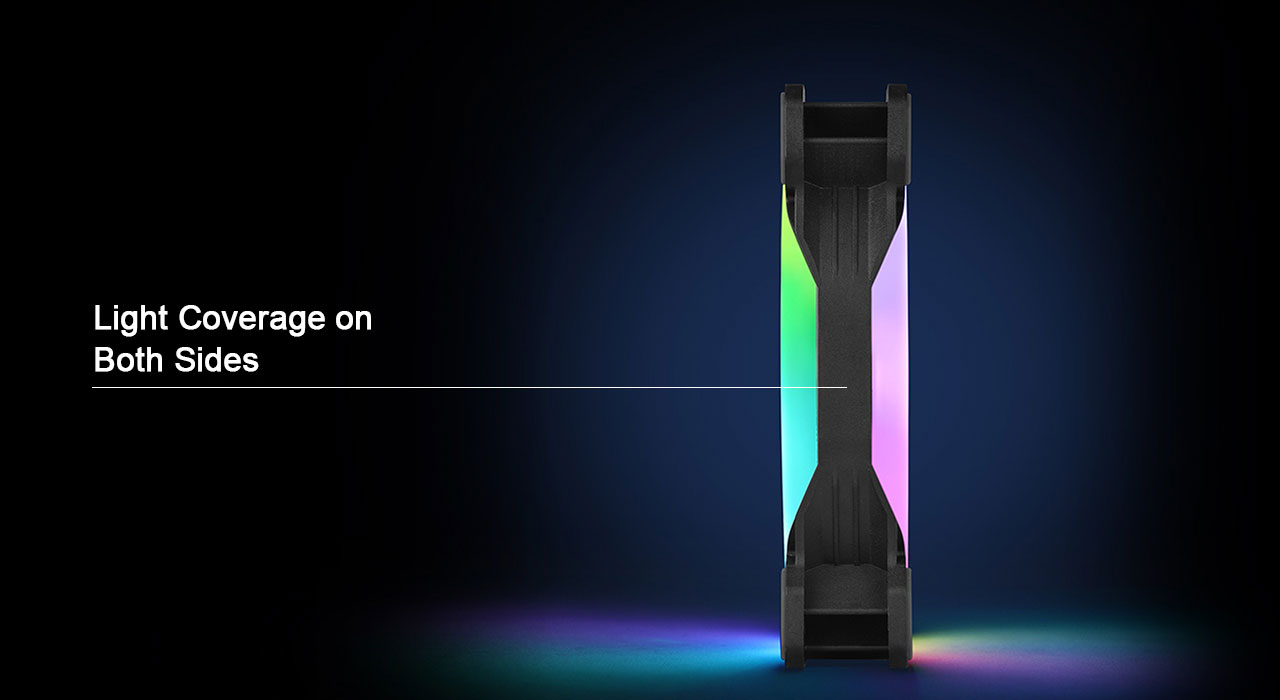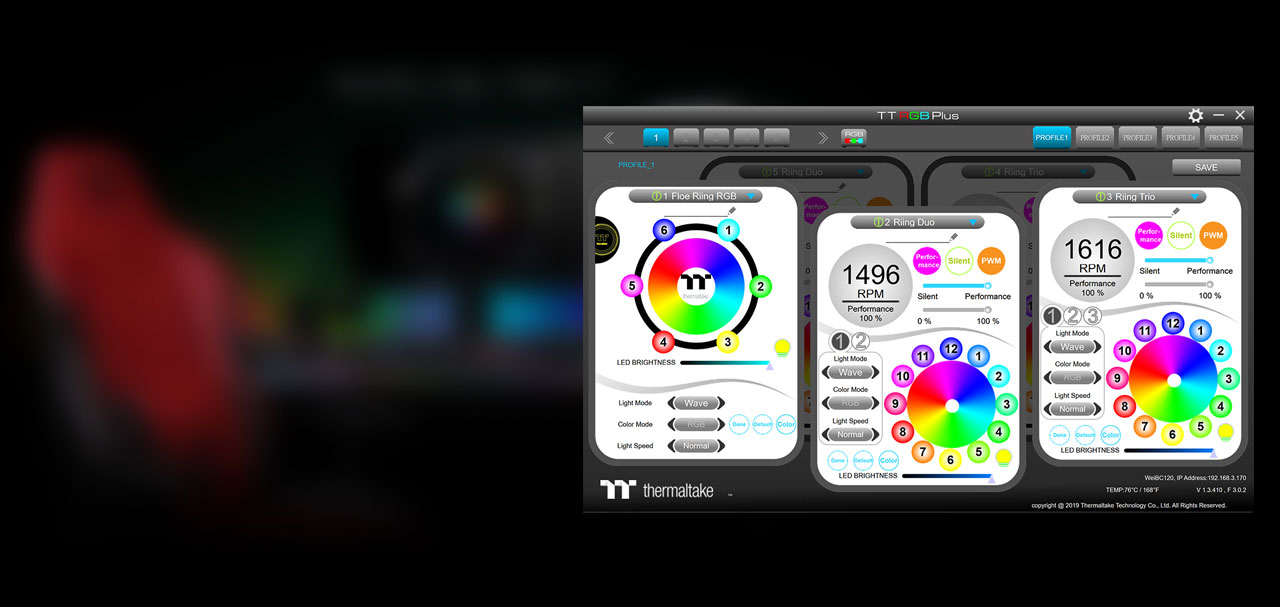 TT RGB PLUS Software & App
Monitor fan performance, adjust fan speeds, and customize lighting effects for all your compatible products via the TT RGB PLUS Software and an exclusive mobile app with ease. You can drag the slider to adjust the ideal fan speed (RPM) on the dedicated control panel, or simply choose default modes.
NeonMaker Light Editing Software
NeonMaker is a new and innovative approach to adjusting RGB lighting on the Riing Trio fans, which allows users to customize lighting profiles, adjust effects on the timeline and lighting directions. Personalize your Riing Trio fans with NeonMaker and orchestrate your very own unique light show!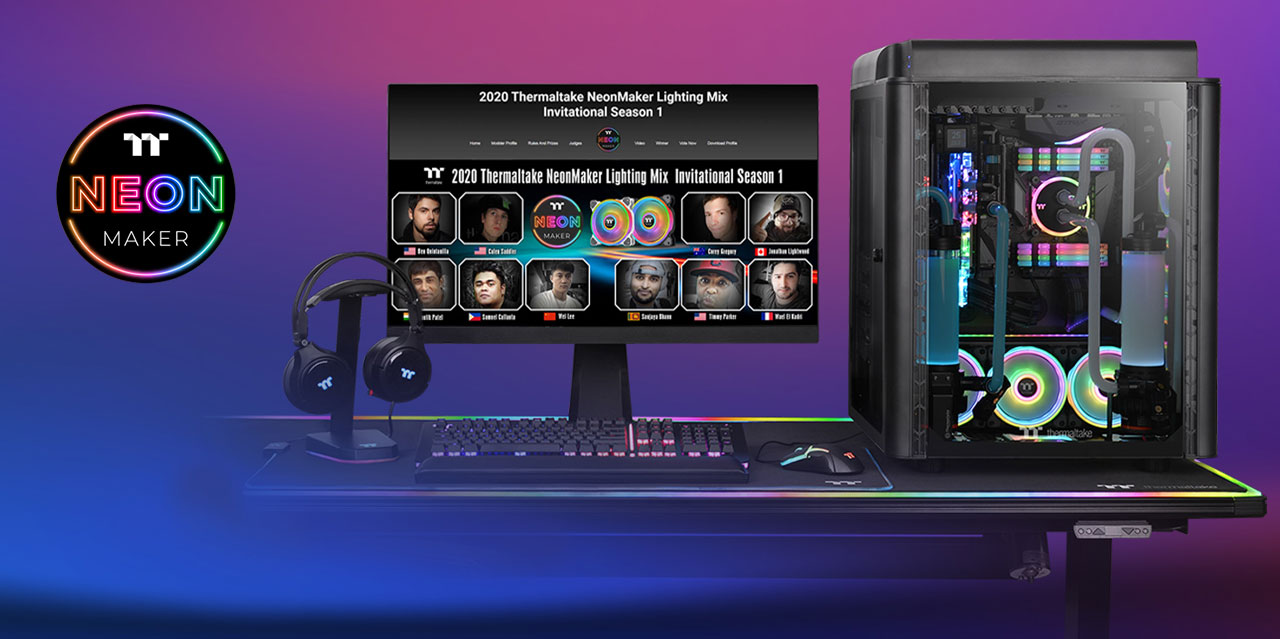 Set Up Your Spectacular Lighting
Create fascinating lighting effects with our NeonMaker Light Editing Software to fully customize each individual LED on your Riing Trio fans, or simply adjust via TT RGB Plus software to choose multiple stunning RGB lighting across your build.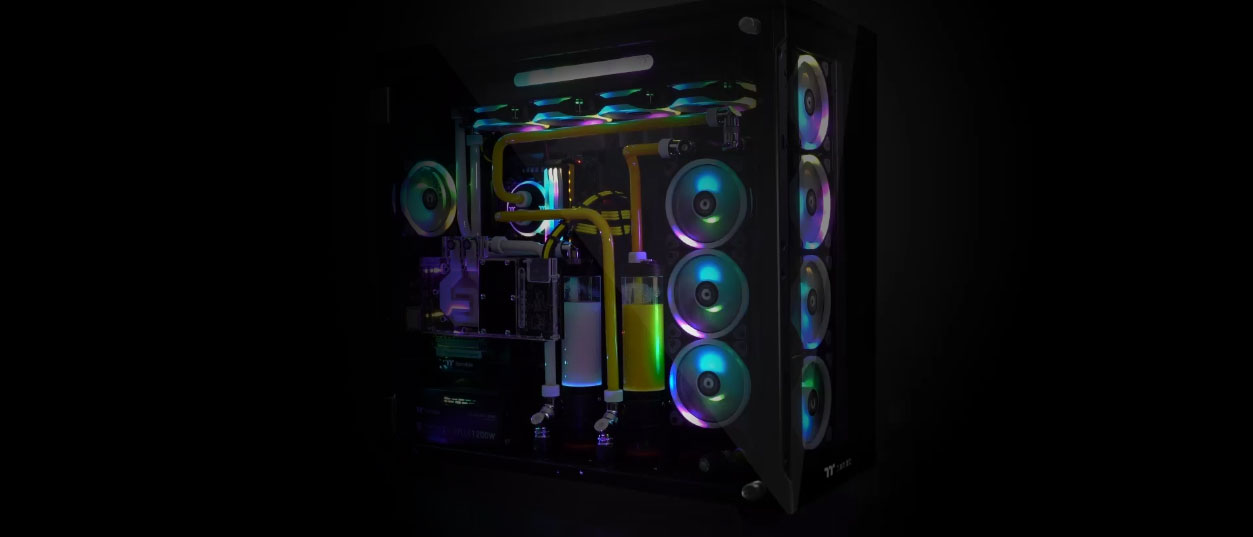 Digital Lighting Controller
The controller is designed with a DIP switch on the back to set up a number for each controller easily. You can add up to 5 devices to one lighting controller and up to 16 controllers to the software.
* Due to wattage limitations it is recommended to not connect more than 5 fans to a single peripheral cable (Molex).
* DO NOT connect Riing Trio fans to other TT RGB PLUS controllers.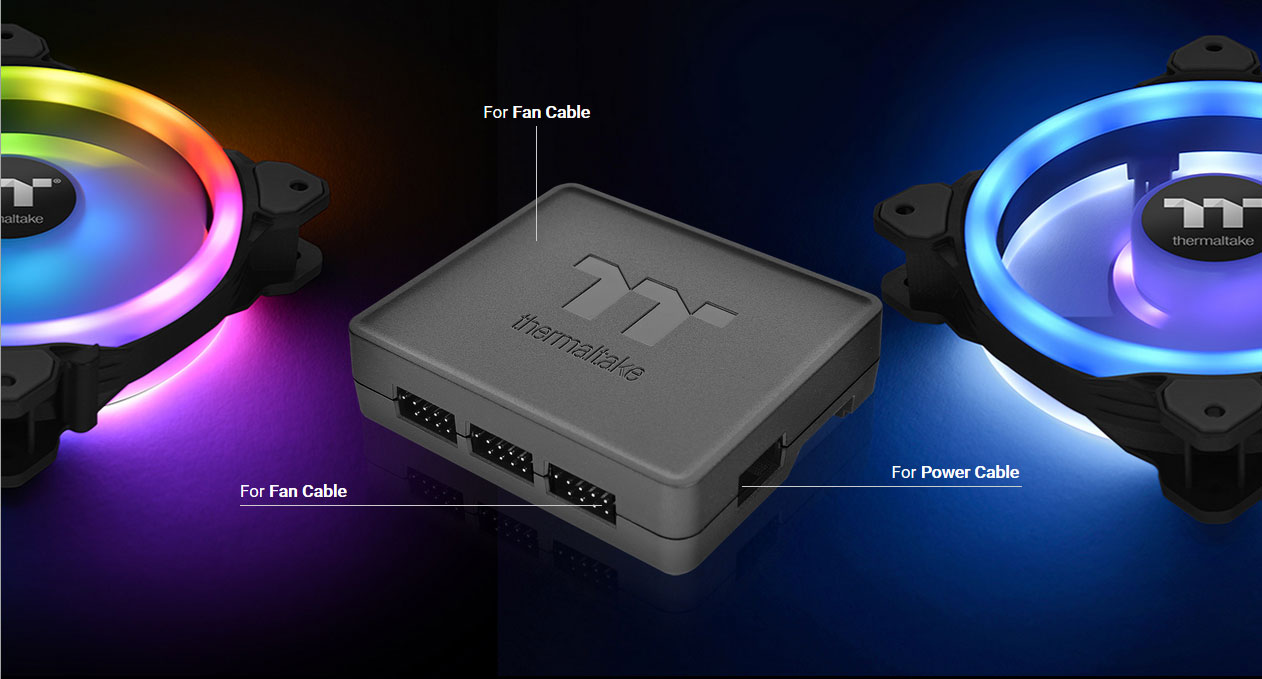 PWM Controlled Fan with 9 Fan Blade Design
PWM controlled fan with a unique 9 blade design is engineered to generate higher airflow whilst keeping quiet. The Riing Trio fans ensure more efficient cooling performance under intense operation.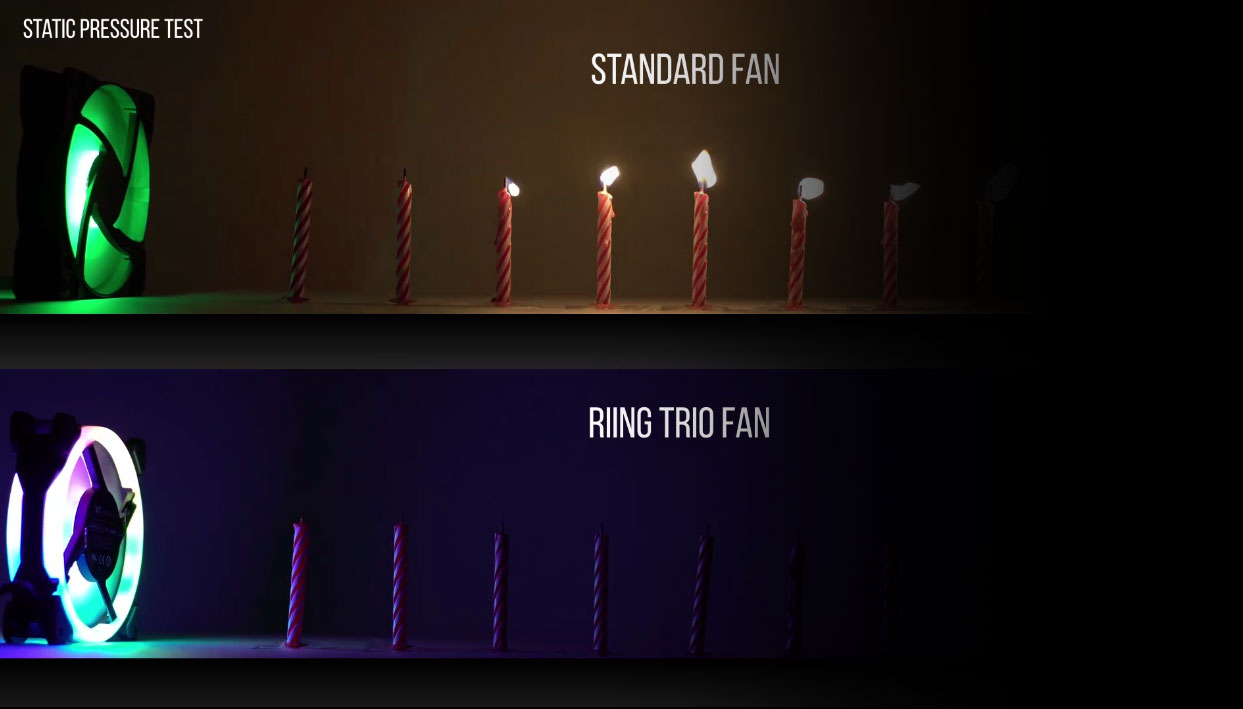 Hydraulic Bearing with Low-Noise Design
The hydraulic bearing self-lubricates with a high-quality, friction-reducing substance, which lowers operation noise while improving thermal efficiency. The seal cap prevents lubricant leakage and extends the lifespan of the unit.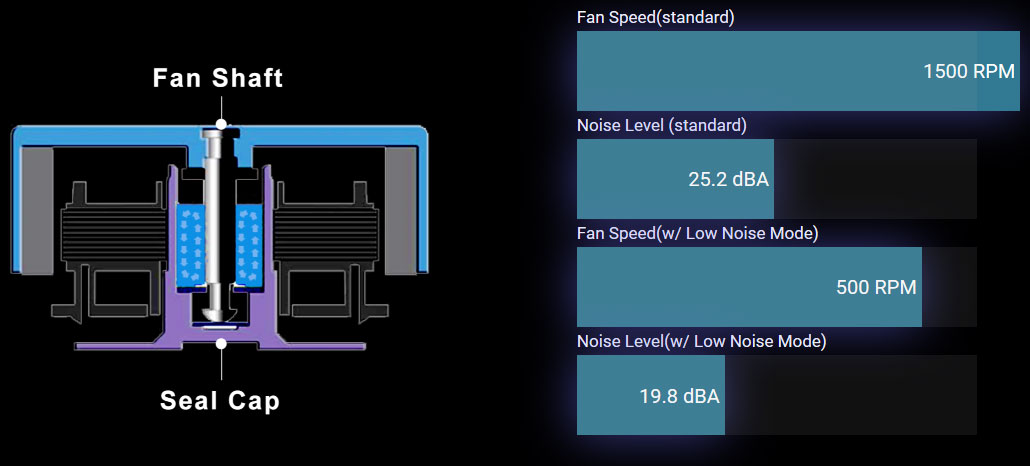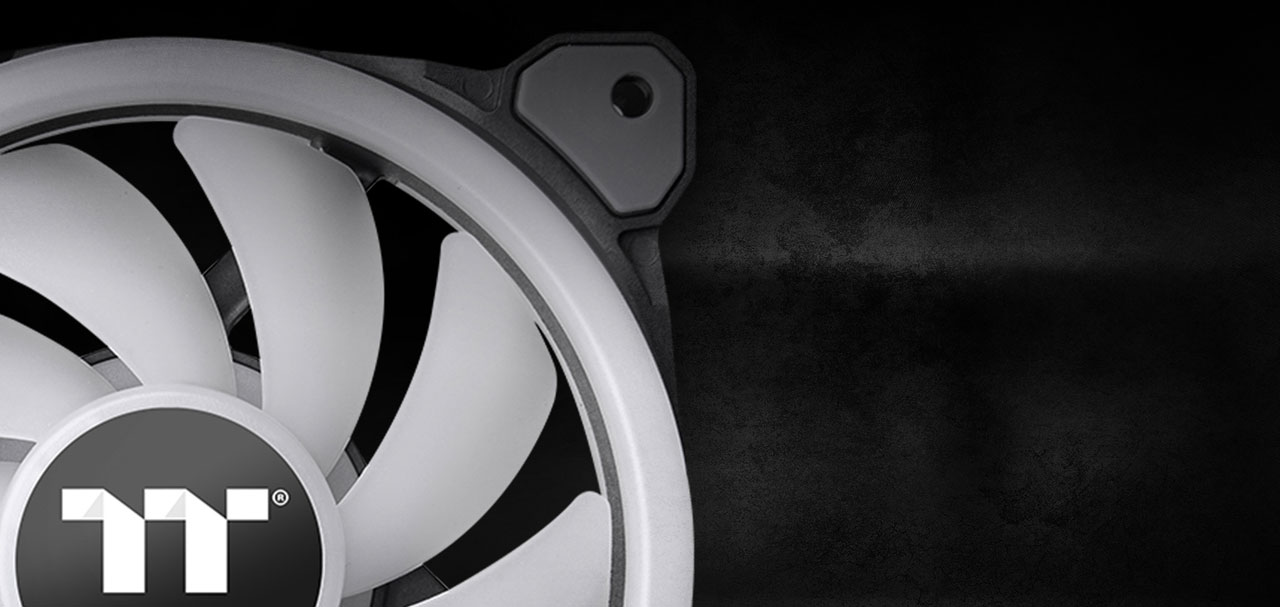 Anti-Vibration Mounting System
The In-mold injection anti-vibration rubber pads dampen the vibration of the fan allowing the fan to spin at higher levels without compromising noise levels. The fan is designed with 80% coverage for all corners, maintaining low noise levels when in operation.
TT RGB PLUS Ecosystem
Light up your system with almost limitless possibilities and synchronize your TT RGB PLUS compatible products (CPU/VGA water blocks, AIO CPU coolers, PSUs, LED strips, gaming keyboards, headsets, mice and mouse pads) to create a RGB ecosystem that is truly unique to you.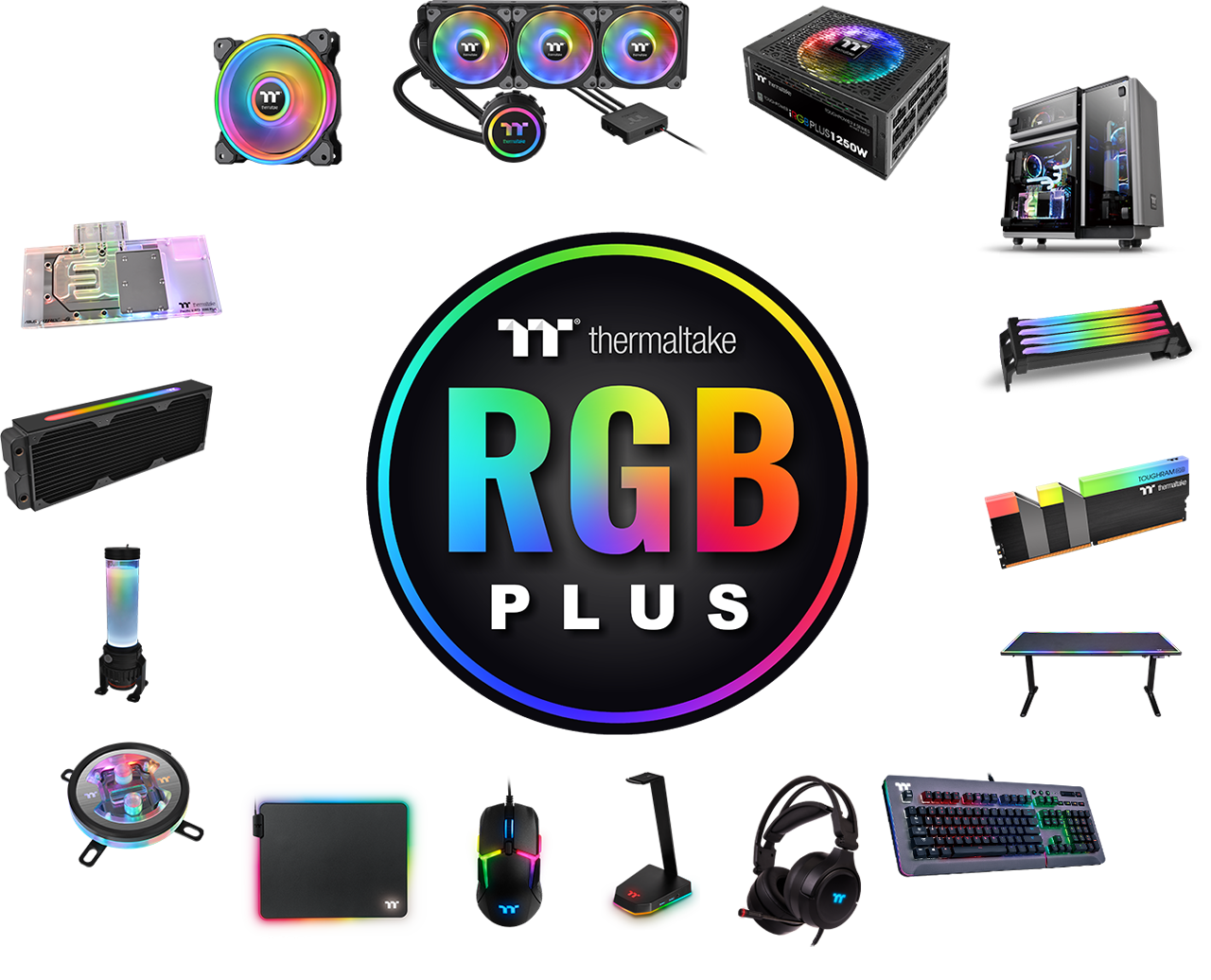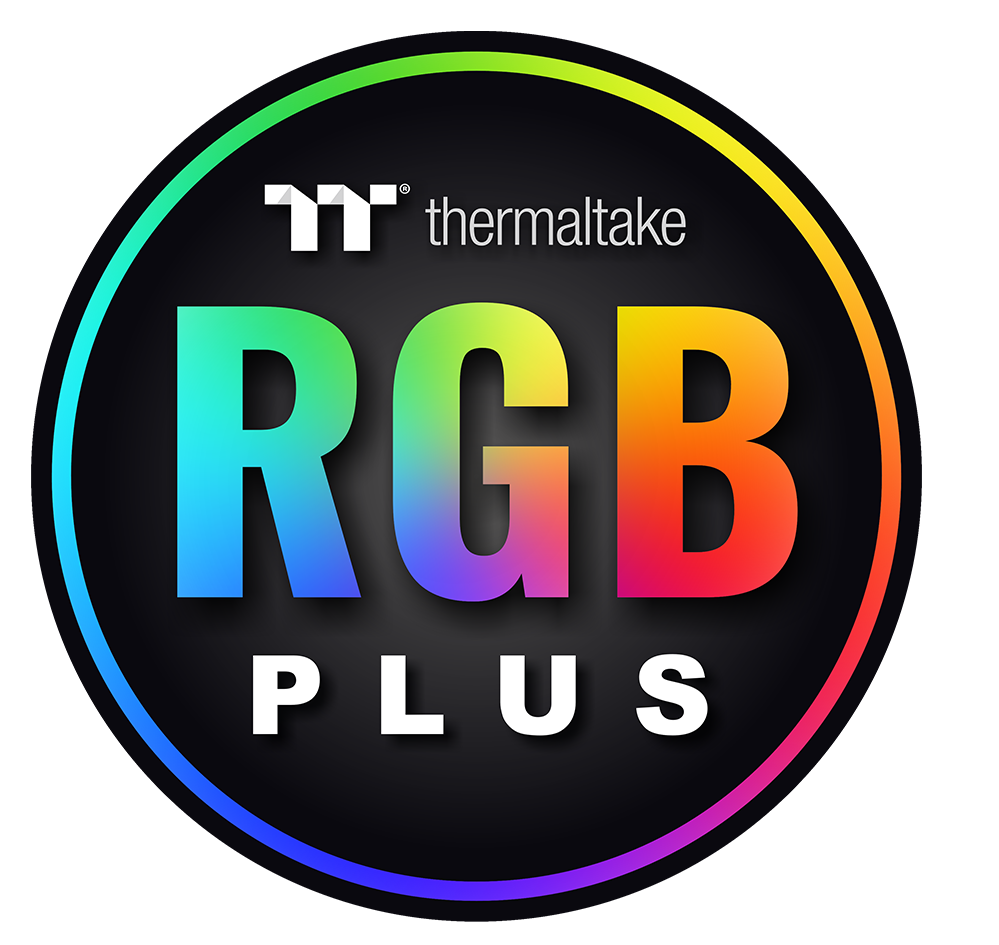 TT RGB PLUS Software
Thermaltake's patented software to synchronize TT RGB PLUS products with addressable LEDs.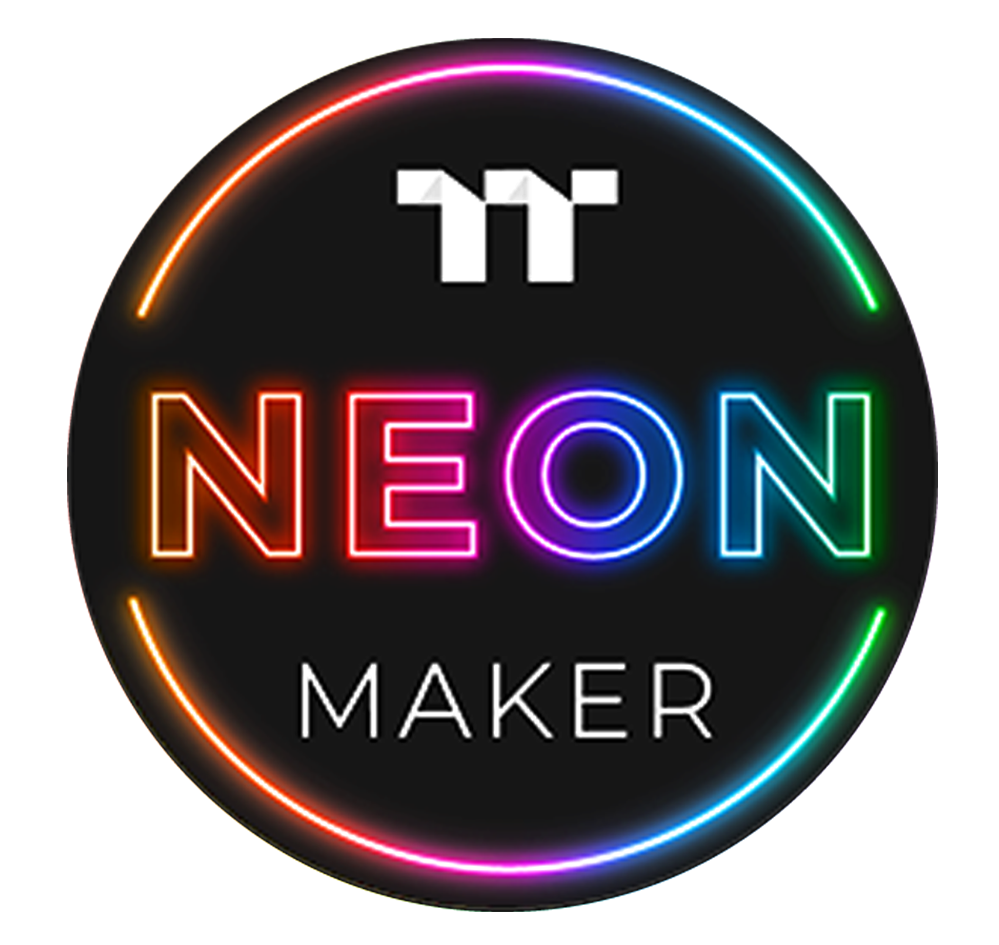 NeonMaker
NeonMaker is the new advanced editing software for RGB lighting customization.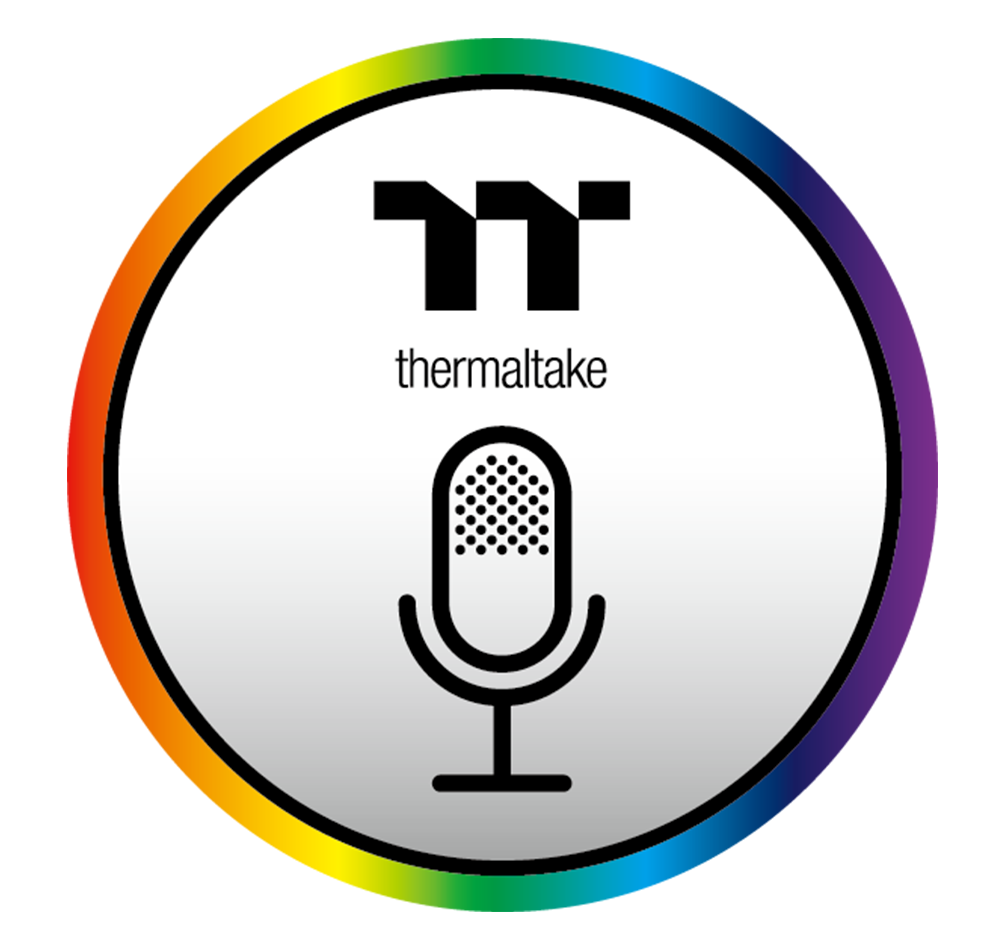 TT AI Voice Control
Give you full control over the TT RGB PLUS products with your voice. SyncALL, Say "Hello TT".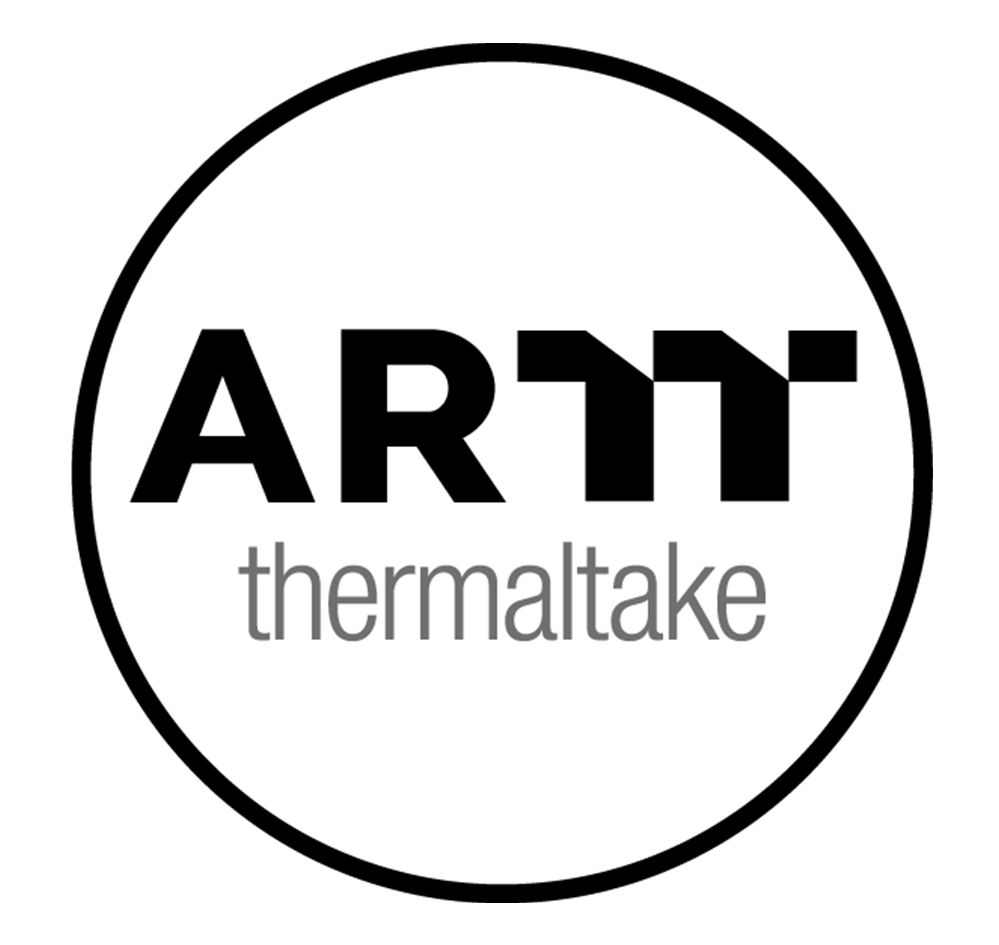 Thermaltake ARTT App
ARTT App allows users to demonstrate TT product details through AR technology.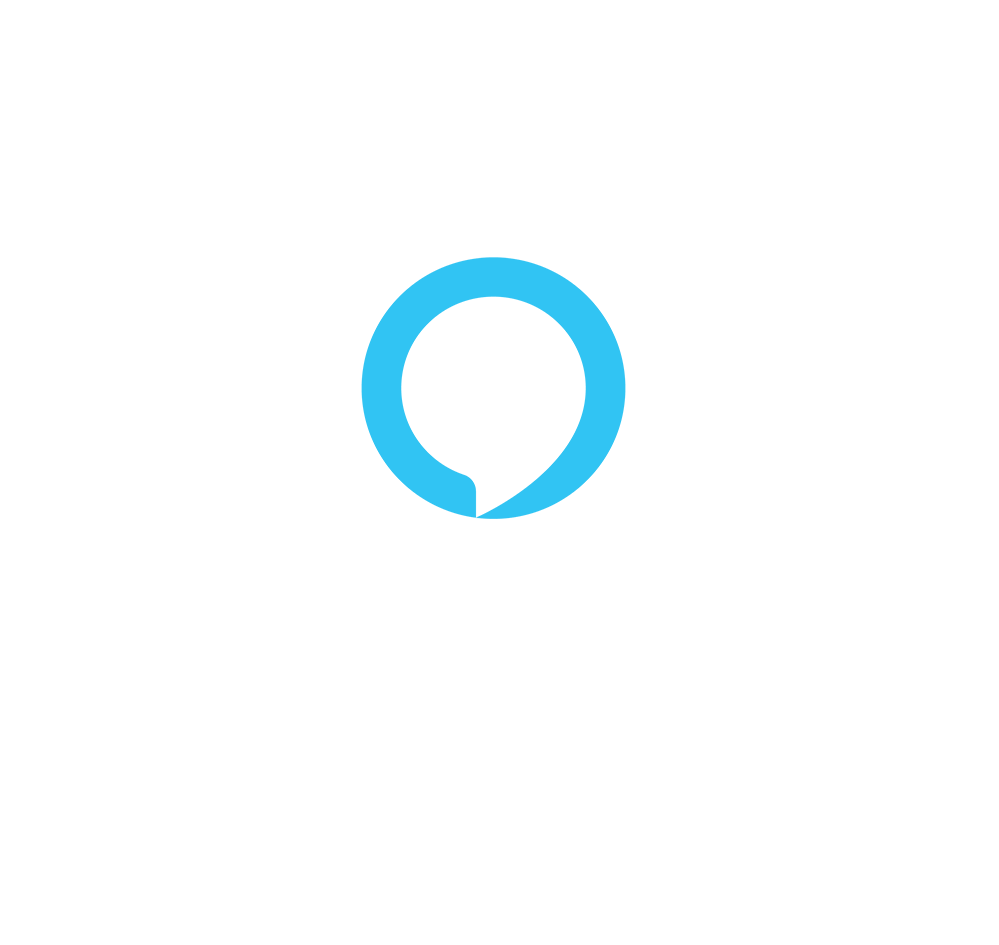 Works with Amazon Alexa
All Thermaltake TT RGB PLUS products support Amazon Alexa Voice Service, allowing you to give voice commands to the Alexa-enabled devices.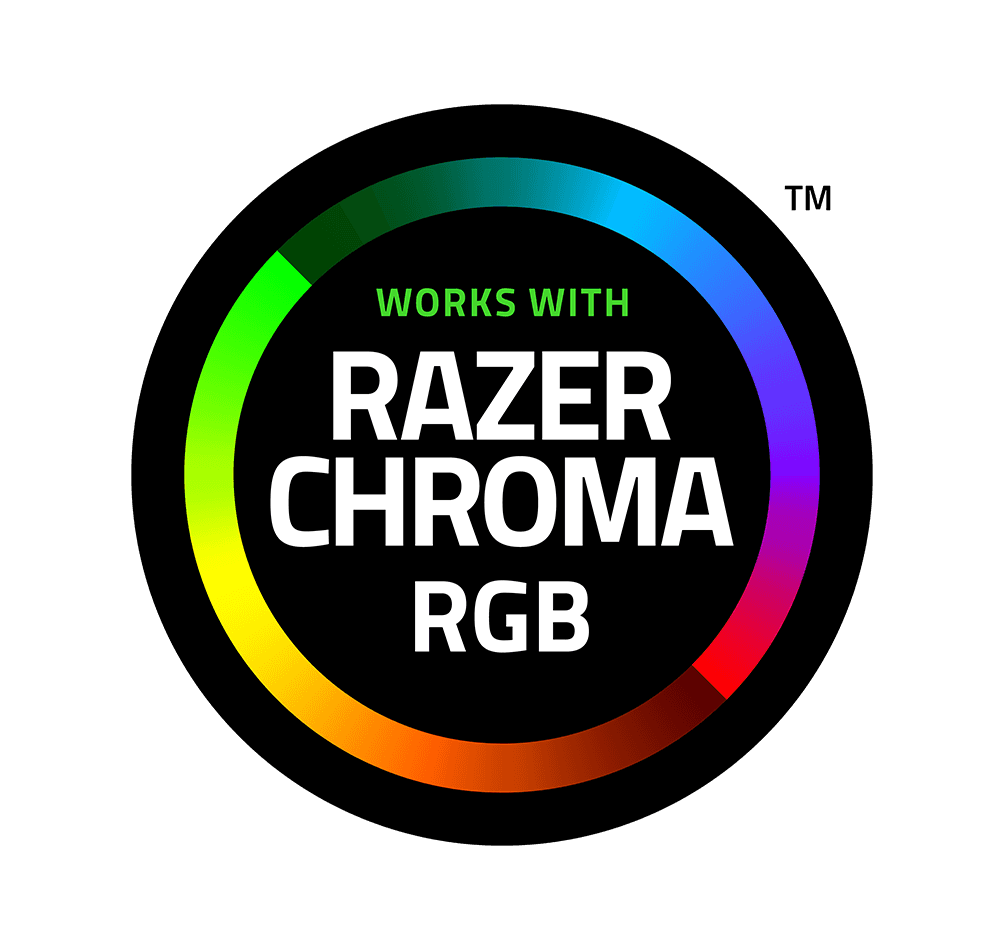 Sync with Razer Chroma Lighting
All Thermaltake TT RGB PLUS products are able to connect into the Razer Chroma ecosystem, Razer Synapse 3. Users can experience synchronized gaming and RGB lighting effects on their TT RGB PLUS liquid cooling system and Razer gaming gear!