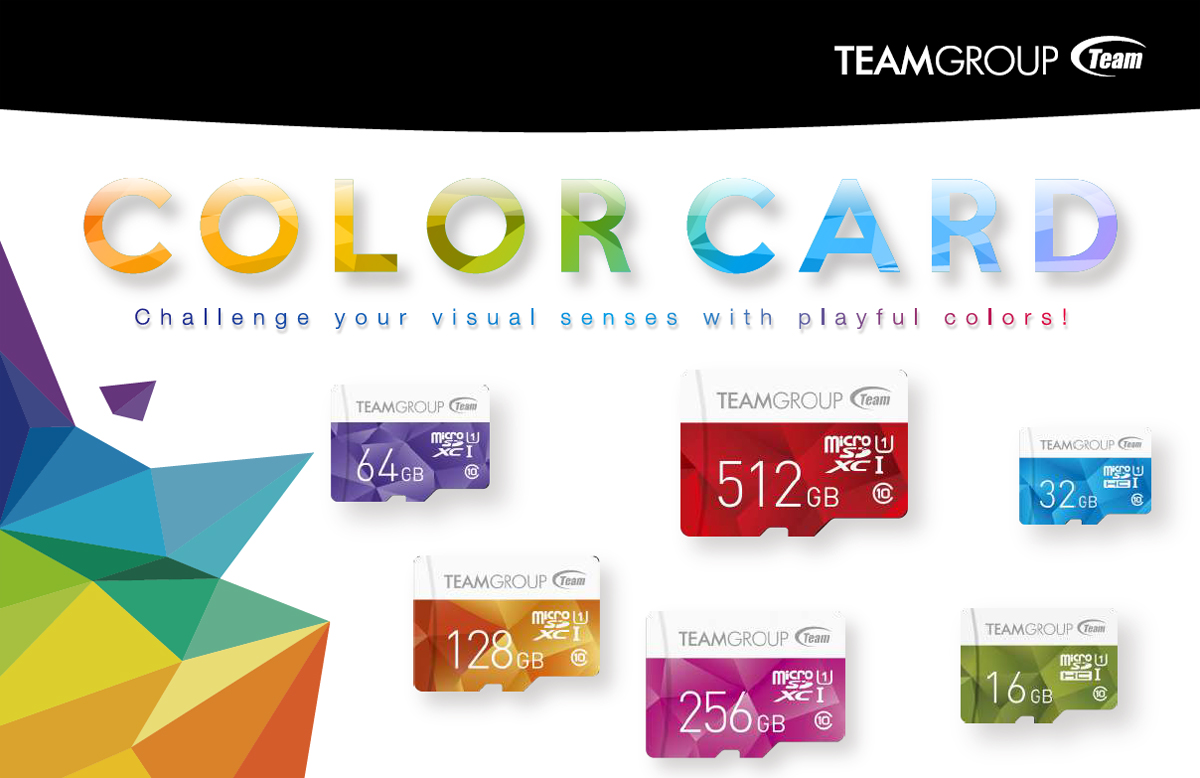 Team Group Color Card
UHS-I microSD card in vibrant color options
Rated at UHS-I Class 1 (U1) / Class 10 speed, the Team Group Color Card microSD card is ideal for filming in HD and capturing hi-resolution photos on your phone, drone, dash cam or action cam. It has 80 MB/s read speed, so you can spend less time when copying media to computer and more time enjoying your photos and videos. This card also supports plug-n-play, and comes with an SD adapter for easy compatibility with DSLRs, camcorders and other SD-enabled equipment.
The Color Card is available in 16/32/64/128/256/512 GB, with a different, vibrant color for each capacity option, to match your preference and color-code your data storage.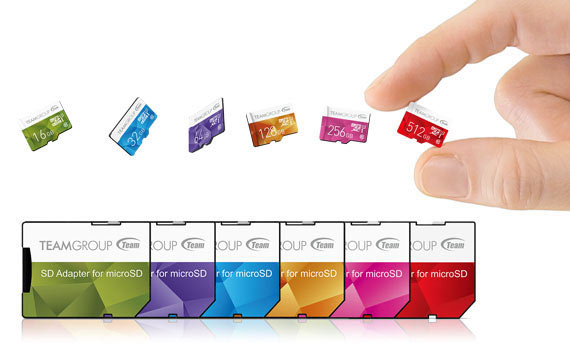 Change Your Impression about Memory Cards
TEAMGROUP's Color Card is using dimensional linear design with bright and bold color gradient. The sleek 3D visual impression completely changes consumers' traditional stereotype about memory cards.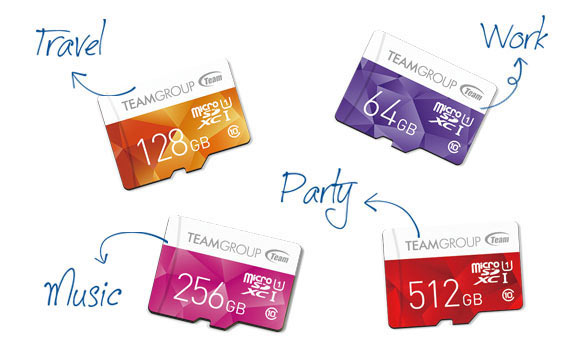 Store Your Colorful Memories of Life Respectively
With a colorful design, it is a breeze for consumers to identify and store their wonderful moments and glittering memories of life respectively.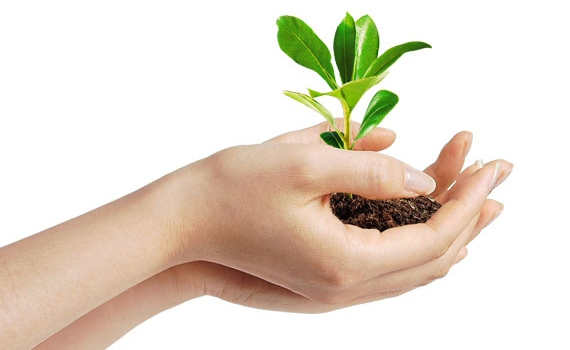 Contribute in Helping the Planet with an Eco-Friendly Product
By adopting new printing technology, there are no multiple screens required when printing with multi colors. During the manufacturing process, not only the heat transfer color inkjet printing is screen free, but we are also using eco-friendly inks to protect our environment and bringing beautiful colors to consumers.