Seagate Laptop Thin St500Lm021 500Gb 7200 Rpm 32Mb Cache Sata 6.0Gb/S 2.5" Hard Drive
SKU: ST500LM021
Regular price
Sale price
$62.92
Unit price
per
Sale
Sold out
Description :
7.00mm height, 2.5", SATA 6Gb/s
Seagate SmartAlign technology provides easy transition to 4K sectors
Compatible with SATA 3Gb/s designs
Seagate Laptop Thin HDD
With 7mm z-height, the Laptop Thin HDD (formerly Momentus Thin) offers a practical storage solution for Ultrabooks, laptops and slim computing devices. It features 7200RPM spin speed, SATA III 6Gbps host interface and high speed cache, for fast data transfer and smooth experience in your everyday applications. The Laptop Thin is also a reliable storage device, courtesy of Seagate's decades of expertise in engineering and manufacturing high performance, high quality hard drives for various types of devices.
The first 7mm, 2.5-inch drive from Seagate now supports up to 500GB of data in a single disk design.
Standard 7mm form factor supported by a SATA 6Gb/s interface for easy integration into existing laptops
Opens New Frontiers for System Designers
While traditional laptop hard drives offer a z-height of 9.5 mm, Laptop Thin hard drives stands apart with a z-height of just 7mm. The result is affordable, thin storage for entry-level to mainstream laptops, high-end netbooks, thin ultraportables and more. Laptop Thin drives open new frontiers in slim-computing design.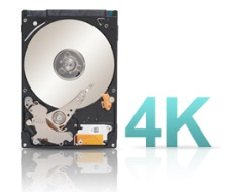 Seagate SmartAlign Technology for Easy 4K Migration
A change is coming to the hard drive industry. The smallest sector of organized data on a drive is moving from 512 to 4,096 bytes. The new format, known as Advanced Format (AF) 4K, offers advantages like increased efficiency, but makes migrating your drive can be challenging. Luckily, Seagate is ready to help you make a seamless transition to 4K sectors. Laptop Thin hard drives feature Seagate SmartAlign technology, which automatically does the work of AF migration in the background. The drive's performance is not affected, and there is no need for time-consuming utilities required by other AF-enabled drives.
Choosing a selection results in a full page refresh.