SKU:VCNVS510DP-PB
Regular price
Sale price
$321.70
Unit price
per
Sale
Sold out
View full details
Description :
NVS 510
2GB DDR3
PCI Express 2.0 x16
NVIDIA NVS 510 for Quad DP Low Profile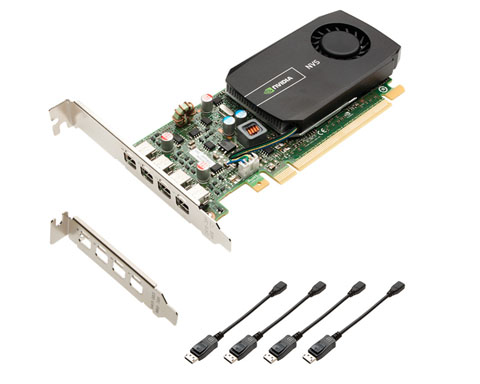 The PNY NVS 510 VCNVS510DP-PB Workstation video card combines the latest in graphics and display technologies, innovative multi-display management capabilities, and highly reliable thermal design in a power-friendly, low-profile form factor. This makes it the ideal graphics solution for professionals who need to efficiently visualize and digest a great deal of information in the financial trading, command and control, and digital-signage markets.
Additionally, four compact mini DisplayPort connectors with a custom built-in retention mechanism let the NVIDIA NVS 510 drive ultra-high resolution displays up to 3,840 × 2,160 at 60Hz. Plus, it supports advanced DisplayPort 1.2 features like Multi-Stream Technology and Stream Cloning, enabling efficient cable management, as well as cost-effective multi-display installations.
KEY FEATURES
Balanced Power & Performance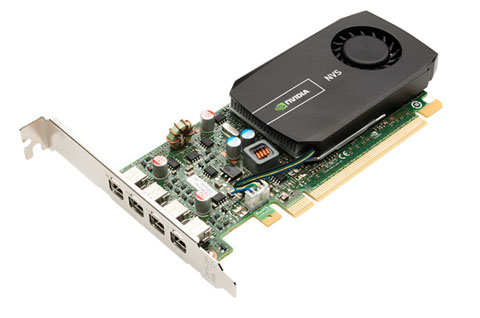 Intelligent Power Management
NVS 510's Energy Star compliant design reduces overall system energy costs by intelligently adapting the total power utilization of the graphics subsystem based on the applications being run by the end user. This power-optimized design helps reduce Total Cost of Ownership (TCO) and increase reliability.
Power-Efficient Performance
The NVS 510 is the ideal graphics solution to natively drive four displays, providing the optimal balance of performance, form factor & power efficiency when compared to dual Graphics Cards configurations. NVS 510 utilizes the latest NVIDIA Kepler GPU technology to deliver over 3x greater performance and doubles the memory bandwidth for faster throughput over the previous generation NVS solutions without increasing overall power consumption.
NVIDIA CUDA
Parallel-computing architecture that enables dramatic increases in computing performance by harnessing the power of the GPU (graphics processing unit). NVS 510 contains 192 NVIDIA CUDA parallel-computing cores compatible with all GPU-accelerated web, photo, video applications, as well as next-generation Internet technologies.
Display & Video Features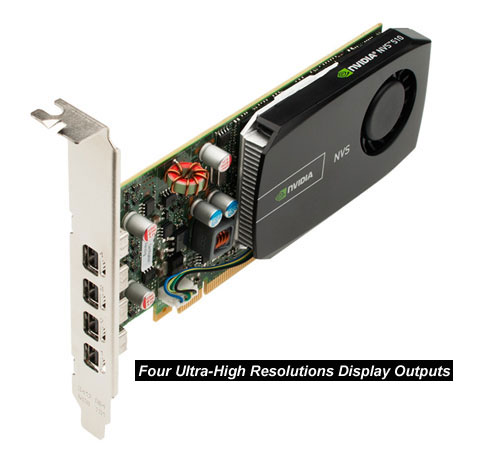 Quad Display Support
All-new NVS 510 display engine drives up to four displays simultaneously and fully supports the next generation Display Port 1.2 standard capable of resolutions such as 3,840 × 2,160 at 60Hz. NVS 510, when used with the NVIEW Desktop Software utility, makes it easy to deploy multiple displays across a desktop or build an expansive digital signage wall.
H.264 Encoder
Dedicated H.264 encode engine that's independent of the 3D or compute pipeline which delivers faster than real-time performance for transcoding, video editing, and other encoding applications.
NVIDIA FXAA and TXAA
Reduces visible aliasing and delivers higher image quality without the performance hit by harnessing the power of the GPU's CUDA cores and new film-style AA techniques.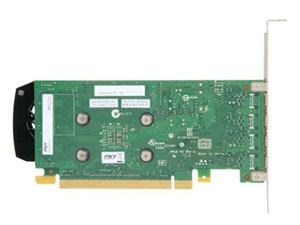 Reliability Features
Ultra-Quiet High Reliability Cooling Solution
Built with a highly reliable, ultra-quiet fansink that efficiently cools the graphics without taxing the system fans resulting in a quieter desktop environment, as well as enabling multi-NVS510 configurations in workstations and desktop systems.
Compatibility with Industry-Standard Architectures
NVS 510 is compatible with x86 32 and 64-bit microprocessor architectures and operating systems from Intel/AMD and Microsoft/Linux.
Tested & Certified across Multiple Platforms
NVS 510 is tested on industry-leading business applications as well as certified to work in commercial desktop and workstations from multiple PC System Vendors to provide a highly reliable business environment.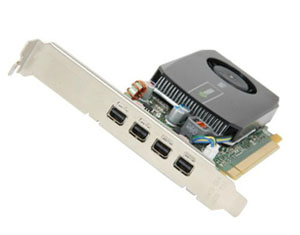 Manageability Features
NVIDIA Enterprise Management Tools
Exhaustive Enterprise Management tools for maximizing your system uptime by enabling seamless wide scale deployment. NVS 510 allows remote query and control of graphics and display settings for systems spread across installations.
NVIDIA NVIEW Desktop Software
This software utility delivers maximum flexibility for single large-display or multi-display options. This provides unprecedented end-user control of the desktop experience for increased productivity.
Low-Profile and Flexible Form Factor
Simplify IT administration and deployment throughout an enterprise. Regardless of desktop system (standard tower PC, workstation, small form factor system) or the display type (LCD, DLP, plasma), NVS 510 fits into any existing installations without being disruptive.
Choosing a selection results in a full page refresh.
Opens in a new window.