MetallicGear Skiron MG-F140P_BBK Case Fan
Smart and Quiet Airflow Cooling Solution
The MetallicGear Skiron MG-F140P_BBK case fan is designed to deliver voluminous airflow with nearly inaudible noise. It will rotate correspondingly contingent upon temperature level thanks to the built-in PWM.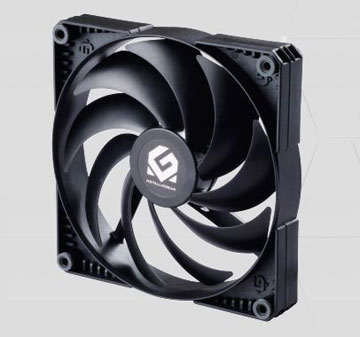 High Airflow
The Skiron Fan, designed with nine blades offers a higher airflow and quiet cooling solution to optimize your system's cooling performance.
PWM Control
With PWM (Pulse-Width Modulation) capabilities built-in, the user can precisely control the speed. It offers an optimized fan curve for any system.

Silent Operation
With a rigid frame designed to prevent vibration and the included rubber dampeners, the Skiron fan can operate in silence while providing optimized performance.