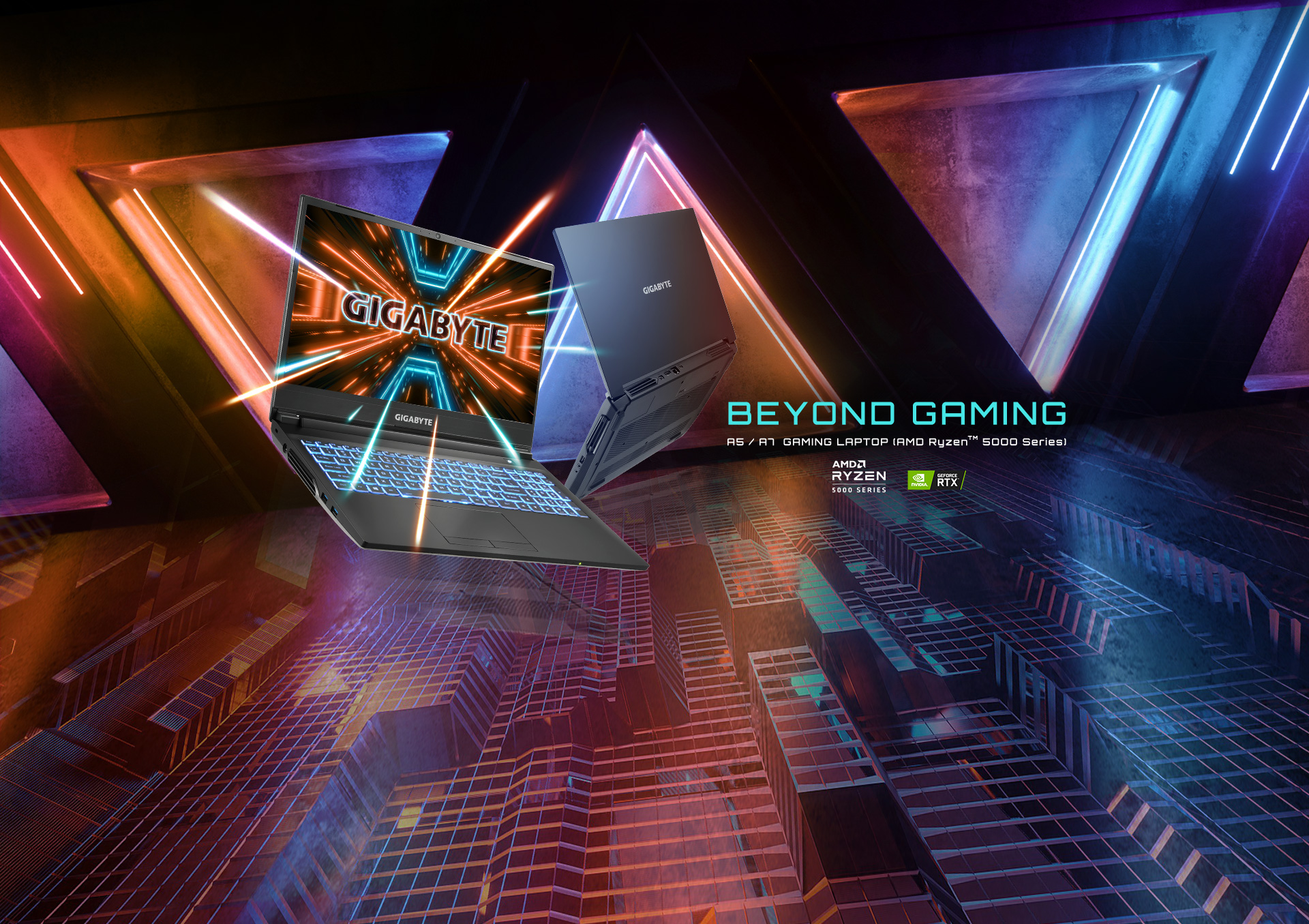 Beyond Gaming!
"Setting the new standard for all-around entertainment by providing a beautiful balance of gaming, entertainment, and work capabilities. Welcome to your new go-to."
The A5 gaming laptop combines gaming, entertainment, work and more! It's powerful AMD Ryzen 5000 Series processer, allows you to effortlessly handle multiple tasks at the same time.
Moreover, it features up to a 240Hz screen, 3 screen display output and next-gen Wi-Fi 6 technology; with a tool for every task, this laptop can be by your side as you weave through different roles, supporting more than fight and also your everyday life.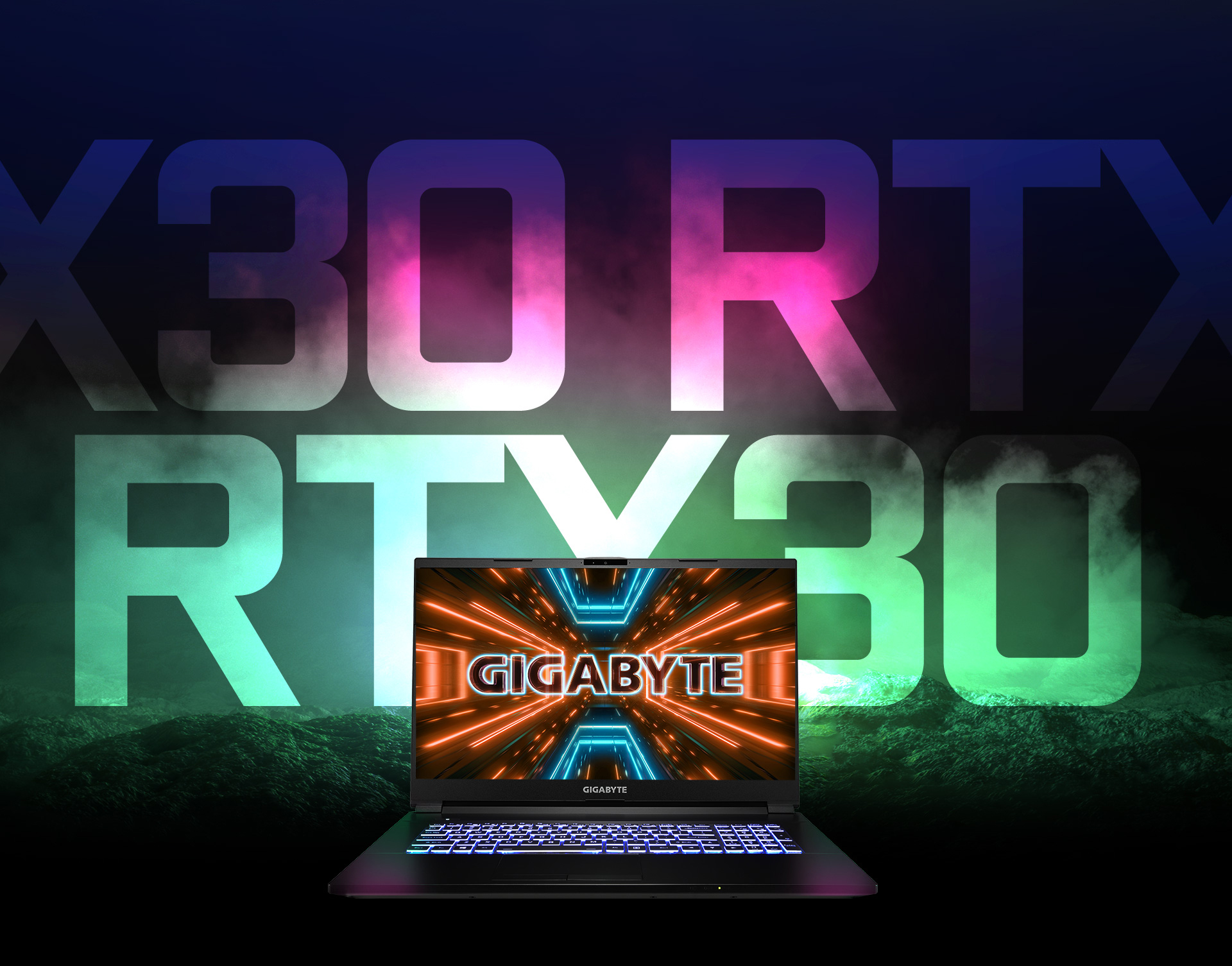 Seeing More Special Effect Details.
GeForce RTX 30 Series Laptop GPUs
The A5 gaming laptop is powered by Ampere — NVIDIA's 2nd gen RTX architecture, NVIDIA GeForce RTX 30 Series Laptop GPUs supports real-time ray tracing, artificial intelligence, and programmable shading, bringing gamers a whole new gaming / working experience.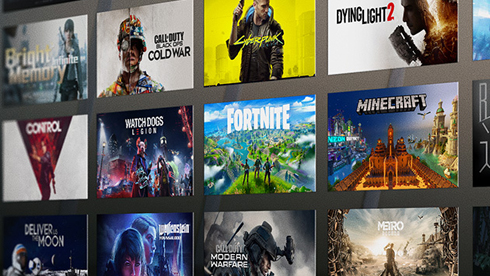 Ray Tracing
Ray tracing is the holy grail of gaming graphics, simulating the physical behavior of light to bring real-time, cinematic-quality rendering to even the most visually intense games.
DLSS AI Acceleration
NVIDIA DLSS is groundbreaking AI rendering that boosts frame rates with uncompromised image quality using the dedicated AI processing Tensor Cores on GeForce RTX. This gives you the performance headroom to crank up settings and resolutions for an incredible visual experience. The AI revolution has arrived to gaming.
3RD GENERATION MAX-Q TECHNOLOGIES
Max-Q is a system wide approach to deliver high performance in thin and light gaming laptops. Every aspect of the laptop, chip, software, PCB design, power delivery, and thermals, are optimized for power and performance. Our 3rd gen Max-Q technologies use AI and new system optimizations to make high performance gaming laptops faster and better than ever.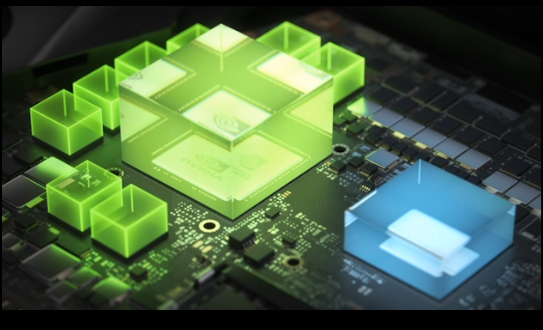 DYNAMIC BOOST 2.0
New AI-powered Dynamic Boost 2.0 automatically delivers the needed power between the GPU, GPU memory, and CPU for a larger performance boost than ever before. The AI networks in Dynamic Boost 2.0 manage power on a per-frame basis, so your laptop is constantly optimizing for maximum performance while you're gaming and creating.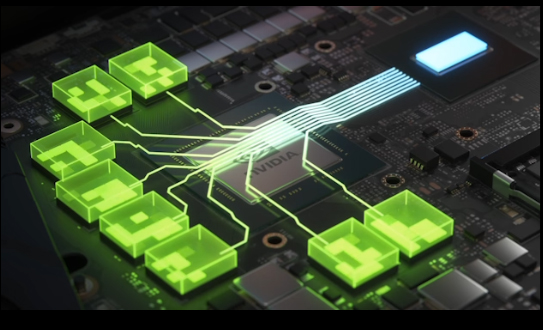 RESIZABLE BAR
Resizable BAR is an advanced PCI Express feature that enables the CPU to access the entire GPU frame buffer at once, improving performance in many games.
The World's Best Mobile Gaming Processor.
AMD Ryzen 5000 Series
AMD YES! Built with the latest breakthrough 7nm processor technology, the AMD Ryzen 5000 HX-series mobile processor is the most advanced laptop processor in the world that delivers bleeding edge efficiency while remaining cool and quiet. Engineered with up to 8 new Zen 3 cores, it sets a new standard of professional-level performance. Start studying, creating, business and gaming anytime, anywhere. Do more with the power of one.
New "Zen 3" Architecture.
AMD Ryzen 5000 Series processors with Zen 3 will bring higher max boost, a significant IPC uplift and lower latency. Immersive visual experiences, gaming and streaming all demand increasing computing performance with optimal energy efficiency. Achieving work-life balance starts here.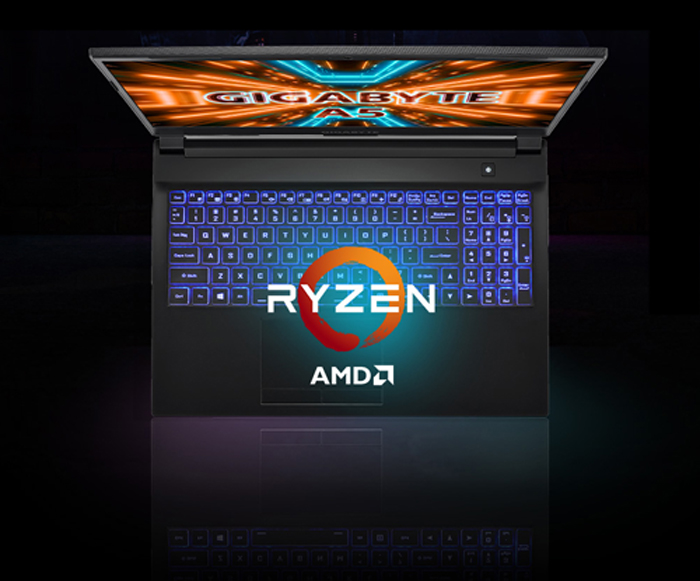 AMD RYZEN 9 5900HX CPU
Max Turbo Frequency
4.6GHz
Zero in with Crystal Clear Aim.
True-to-Life 240Hz Display
The A5 gaming laptop comes equipped with 240Hz gaming display that can take away motion blur and leave a perfectly smooth visual experience. Clear sight is the key to victory!
IPS-Level Gaming Display
240Hz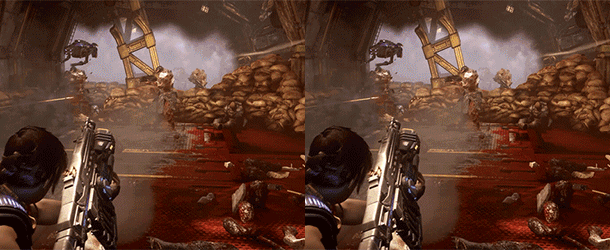 240Hz High Refresh Rate:
Experiencing Smooth Image Reproduction¹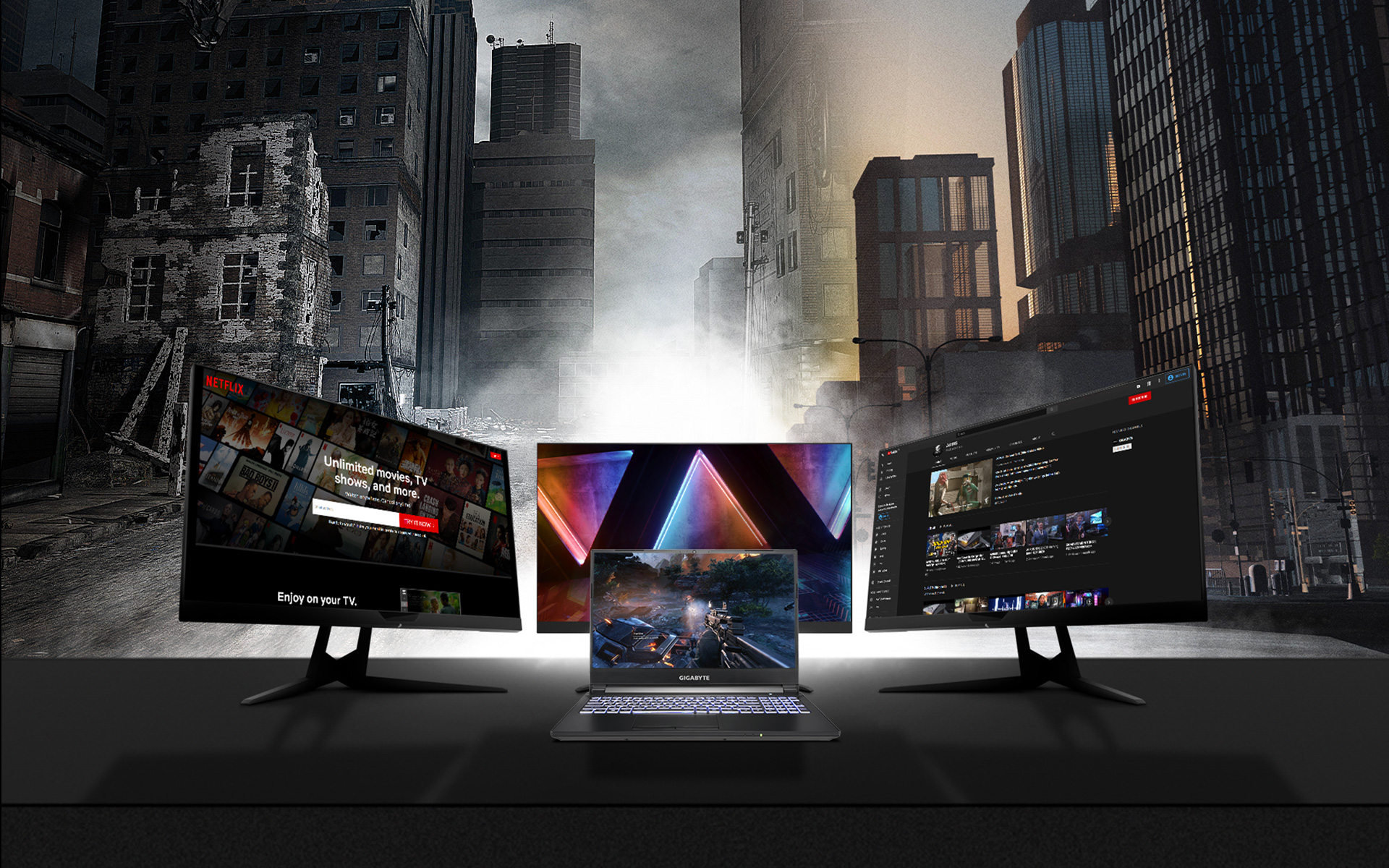 Multitask like a Boss.
1+3 Display Multi-tasking Power
With DP, Mini DP and HDMI connectors, the A5 supports 3 external displays, making it a 1+3 display monster. This is the only station you need for work and all your entertainment media consumption.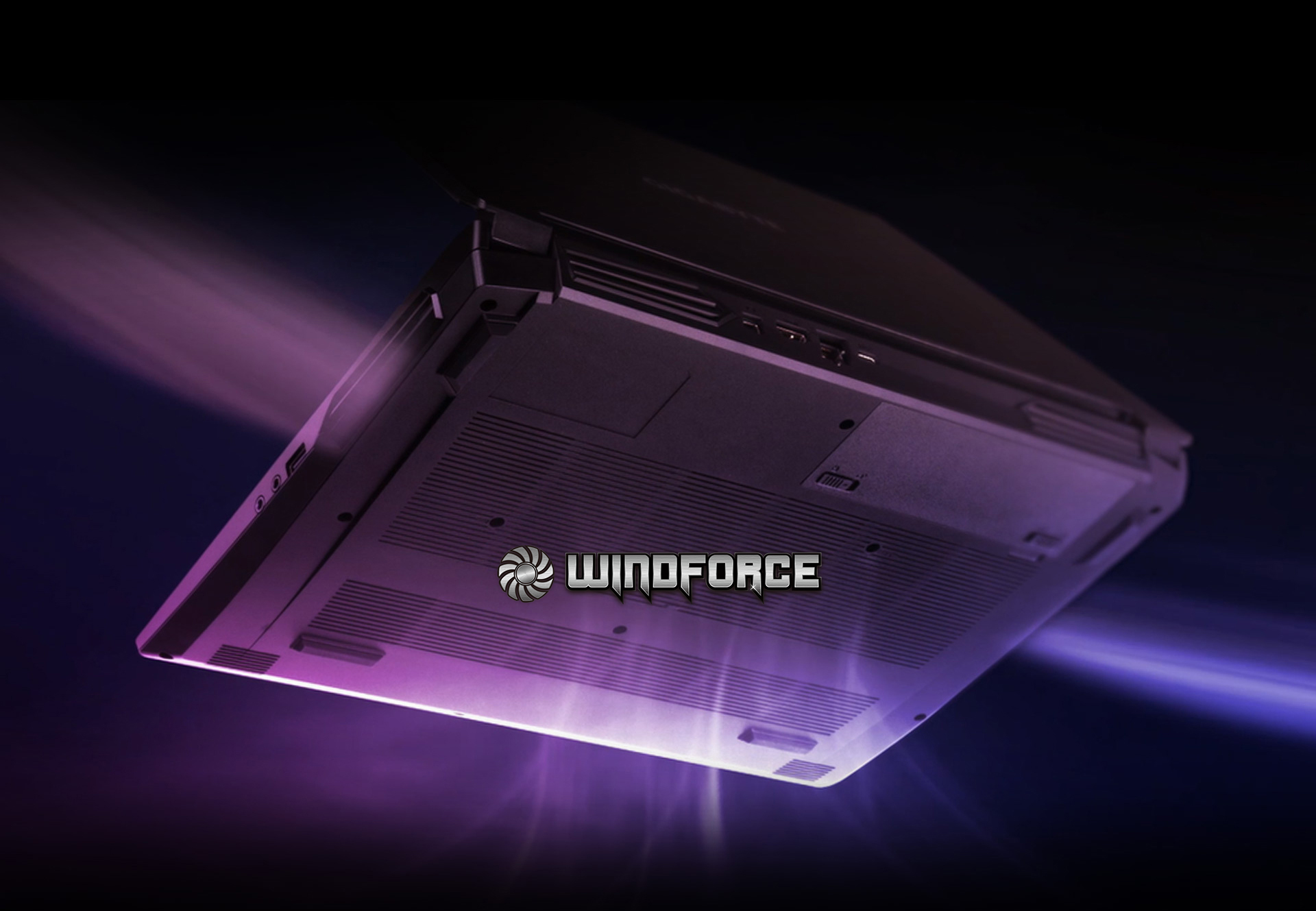 Stay Cool and Win
The A5 gaming laptop is equipped with the latest WINDFORCE Cooling System. Not only does it help the A5 achieving 100% CPU and GPU outputs but also remains quite and stable at the same time.
Dual Gigantic Fans
Two 5V fans with 53-fan blades that continuously pump out internal hot air.
5 Heatpipes
The internal chassis consists of 5 total heat-pipes, with 3 of these heat-pipes dedicated to dissipating the heat generated from the GPU.
3 Vents
3 exhausts vents and intakes coming from the large under area of the chassis, effectively cooling the chassis with proper airflow.
Faster and Lag-free Connection
Wi-Fi 6 Technology Without Lag
The next-generation Wi-Fi 6 technology comes with dual band, dual channel feature. Plus, with Bluetooth 5.2, A5 provides blazing speed performance whether indoors or outdoors.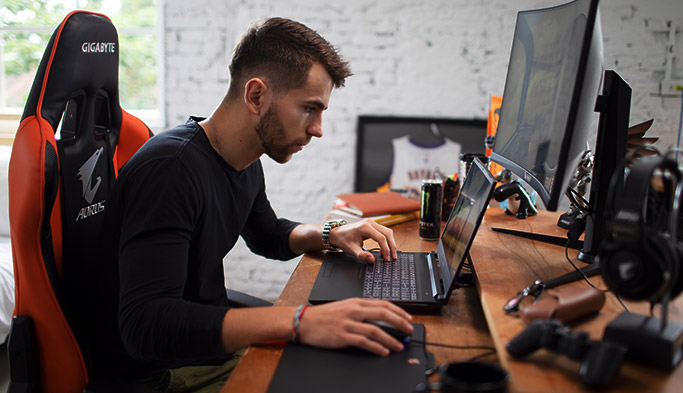 Better Throughput
3X
More than Standard WIFI Device3
Up to
4X
Better Throughput
In Busy Environments4
Tune Your Performance.
GAMING CENTER
Using the all-new GAMING CENTER, gamers can easily set the game performance, macro keys and backlit colors. Create custom profiles for each game to maximize your true potential.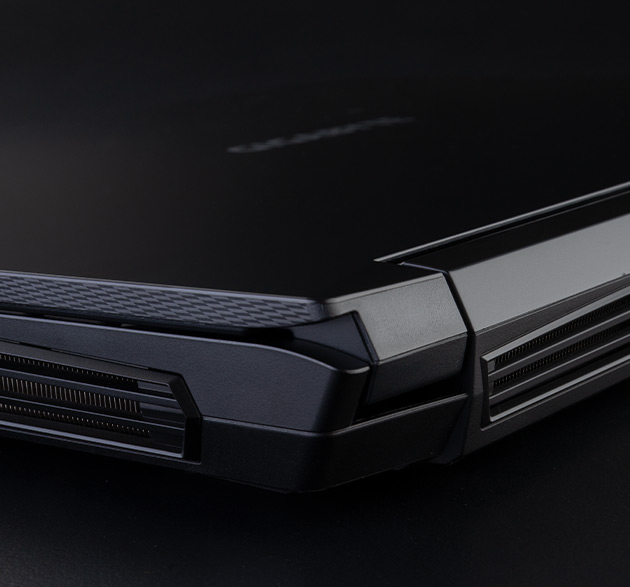 Modern Detailing
Light and Thin Design
The A5 gaming laptop chassis is coated with a discrete matte black finish, designed with function in mind. The A5 packs such power, yet it is so portable.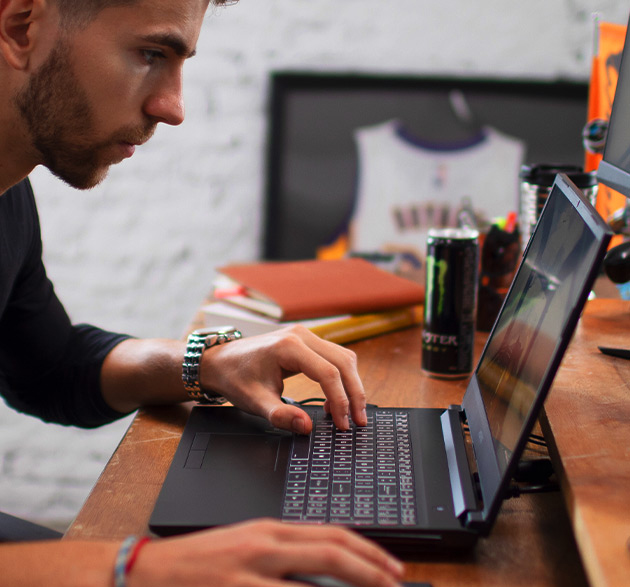 Extremely Thin Bezel
A5 gaming laptop with a thin-bezel display design, pushing the boundary of technology by having a 15.6 inch display in a portable 14 inch like chassis. The A5 breaks the gaming laptop tradition by offering portability where others can't.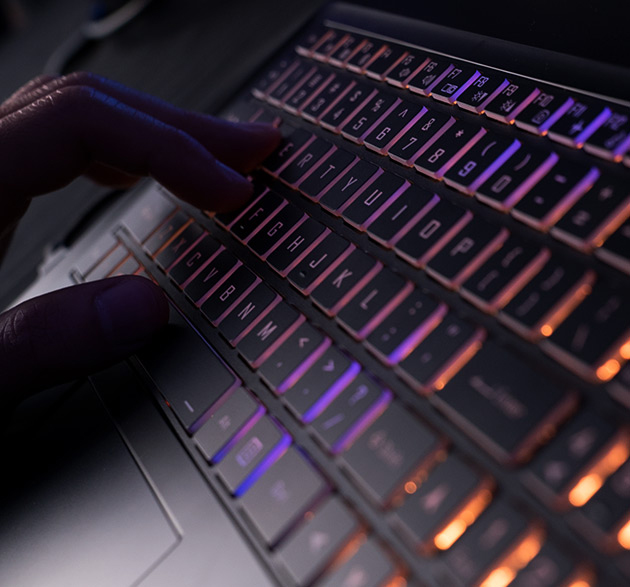 Dance with Your Fingertips
All-zone Backlit with 15 Preset LED Settings
The A5 gaming laptop keyboard comes with 15 preset backlit colors, giving you the ability to express your own unique style.5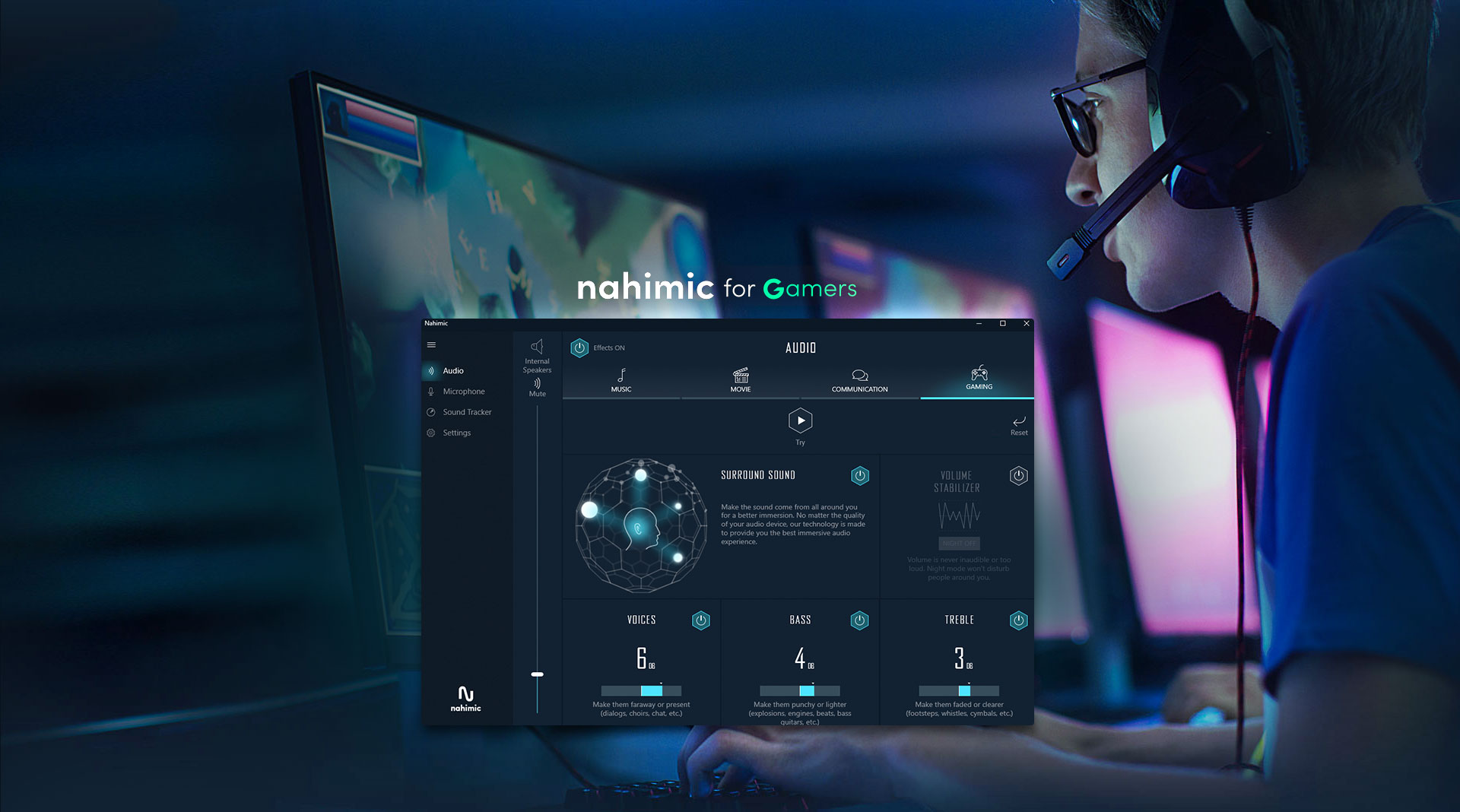 NAHIMIC 3 Surround Sound Tech | The Shattering Experience
NAHIMIC 3 is the next gen 7.1 virtual surround sound innovation that provides outstanding sound experience and performance. From gaming to conference calls, the NAHIMIC 3 brings true 3D surround effect that can be tuned easily with the provided software to suit any environment for the perfect sound experience.

Surround Sound
Feel the immersion, feel the sound as if you were in the heart of the action.

Device Compatibility
Jack, USB, Bluetooth, HDMI. Nahimic is compatible with all of your audio tools.

Sound Tracker
The Sound Tracker is a visual indicator that points out the directions from which predominant sounds are coming.
1. The product images shown are for illustration purposes only and may not be an exact representation of the product.
2. Product specifications and availability may vary by country and region. We recommend you to check with your local dealers for the latest product information.
3. 802.11ax 2x2 160MHz enables 2402Mbps maximum theoretical data rates, ~3X faster than standard 802.11ac 2x2 80MHz (867Mbps) Wi-Fi as documented in IEEE 802.11 wireless standard specifications, and requires the use of similarly configured 802.11 ax wireless network routers.
4. Up to 4X more throughput in dense environments as documented in IEEE 802.11 wireless standard specifications, and requires use of similarly configured 802.11ax wireless network routers.
5. Keyboard lighting can be turned off.