SKU:B450MH
Regular price
Sale price
$84.99
Unit price
per
Sale
Sold out
View full details
Description :
AMD B450
Supports AMD AM4 Socket for 3rd, 2nd and 1st Gen Ryzen / 2nd and 1st Gen Ryzen with Radeon Vega Graphics / Athlon with Radeon Vega Graphics Processors
DDR4 3200(OC)/ 2933/ 2667/ 2400/ 2133/ 1866
BIOSTAR B450MH
A Micro ATX Motherboard with Rich Features
The CPU socket and slots for RAM, SSD, and graphics card are all designed to interfacing with corresponding components fast. The adaptive networking intelligence ensures networking speed always keeps up with any loading level. Fast speed is only part of the story. The motherboard is DIY friendly and comes with comprehensive protection. From installation to maintenance, it won't take a sweat.
AMD B450 chipset

AMD B450 is the high-end chipset for overclockers and tweakers who need robust platforms. This chip provides the ultimate low-level control to its users and delivers ultimate graphics card bandwidth.
Audio+ and Video+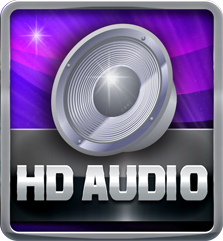 HD Audio
Provides high quality sound with minimal loss of audio fidelity.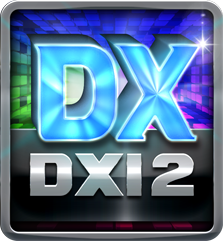 DX12
DirectX 12 introduces the next version of Direct3D, the graphics API at the heart of DirectX. Direct3D is one of the most critical pieces of a game or game engine, and we've redesigned it to be faster and more efficient than ever before. Direct3D 12 enables richer scenes, more objects, and full utilization of modern GPU hardware.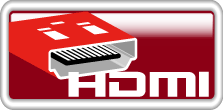 Integrated HDMI with HDCP
Onboard HDMI connector allows full video & audio support. It has industry-leading high definition video quality.
Speed+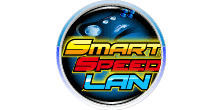 SmartSpeedLAN
SmartSpeedLAN is a free software application which monitors and manages your PC's network behavior. With user-friendly GUI, it allows you to select and prioritize different types of network traffic, including gaming, media streaming, communications or web surfing. You can also set any specific applications, choosing to prioritize or block accordingly. SmartSpeedLAN can feature automatic management options that use adaptive networking intelligence to ensure that you are getting the best online experience possible.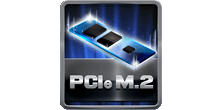 PCIe M.2
PCIe M.2 32Gb/s is the latest storage interface, which delivers the highest bandwidth and lower latency. It's 3 times faster compared with PCIe M.2 10Gb/s.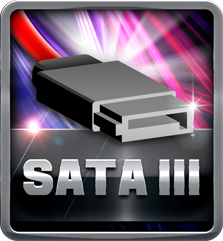 SATA III 6Gbps
SATA III 6Gbps provides a higher bandwidth to retrieve and transfer HD media. With this super speed data transfer, SATA III allows an incredible data boost which is 2x faster than the SATA 3Gbps.
Protection+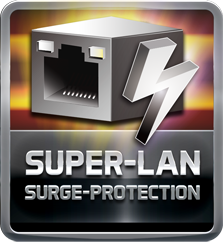 Super LAN Surge Protection
Super LAN Surge Protection provides LAN port with more advanced antistatic protection capabilities by adding an integrated chip to strengthen electrical stability and prevent damage from lightning strikes and electrical surges. SLSP (Super LAN Surge Protection) series motherboard upgrades the existing system protection standards with maximum 4X protection comparing to other board makers.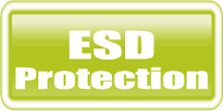 ESD Protection
ESD (Electrostatic Discharge) is the major factor to destroy PC by electrical overstress (EOS) condition. ESD occurred when PC users touched any devices connected to PC, which may result in damage to motherboard or parts. ESD protection is designed to protect the motherboard and equipment from damage by EOS.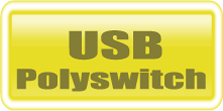 USB Polyswitch
On-board dedicated power fuse helps prevent USB port failure. It prevents USB Port overcurrent, safeguards your system and prolongs device lifespan.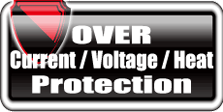 OC / OV / OH Protection
BIOSTAR special circuit design detects overvoltage conditions and prevents voltage surges from spreading in real time. It also actively cuts off the overvoltage supply to protect your system. Over current protection helps prevent motherboard from damage during overclocking or when an unusual current comes. Over heat protection helps protect motherboard & CPU from burning when exceeding the temperature limitation.
DIY+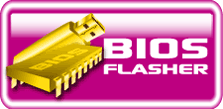 BIO-Flasher
Update BIOS effortlessly from a USB flash disk before entering the OS. BIO-Flasher is a convenient BIOS update tool. You can update your BIOS with only a few clicks without preparing an additional floppy disk or other complicated flash utility.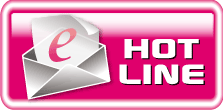 eHot-Line Utiltiy
Integrated e-service automatically sends your technical support request to Biostar Globe tech support without any delay.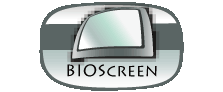 BIOScreen Utility
Personalize your desktop with customizable boot logo. BIOScreen is the new feature that lets you personalize and create your own style with unique, custom-made boot logo.
Choosing a selection results in a full page refresh.
Opens in a new window.