ARCTIC F9 PWM PST
Ultra affordable but able to compete with the top
The F9 PWM PST is a value-priced case/radiator fan that delivers high performance, quiet operation and long service life. With its innovative PWM Sharing Technology (PST), you can daisy chain multiple F9 PWM PST fans and control them all with a single PWM signal, to achieve the best possible balance of cooling performance and noise level for your entire system.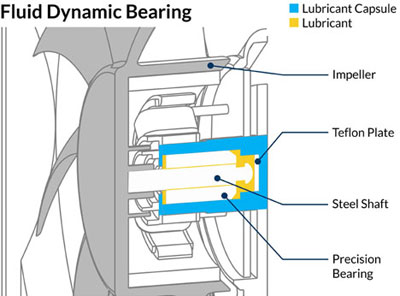 Long Service Life
The Fluid Dynamic Bearing comes with an oil capsule that avoids lubricant leakage. Thus this bearing is as quiet as a sleeve bearing but comes with a significantly higher service life.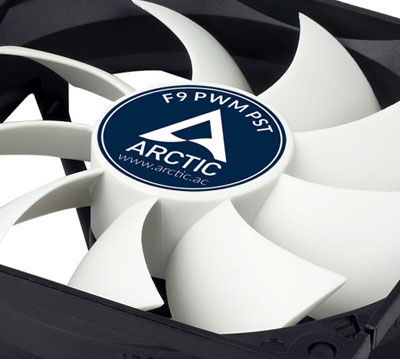 Perfect Case Fan Regulation with PWM
The PWM function allows the motherboard to run the fan precisely at its necessary speed. This guarantees the required cooling and minimizes the noise level.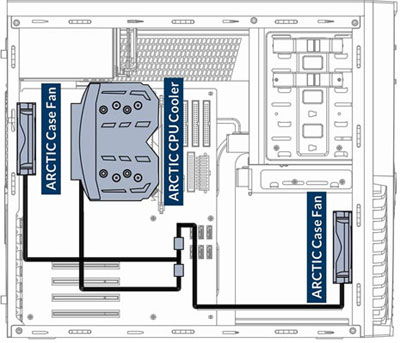 PWM Sharing Technology (PST) Lowers Noise
If you want to improve the cooling efficiency of your computer you get several case fans working in parallel (since it takes 10 fans to double the noise level). But what does it help if they don't work together? The PST assures that all of your fans listen to one control signal. E.g. you share the CPU Cooler's PWM signal and assure that your case fans stand down at low load and spin up whenever necessary.

Innovative Design Enables Quiet and Efficient Ventilation
The innovative design of the fan blades improves the air flow and facilitates highly efficient ventilation. The impeller was designed with a focus on minimizing the noise level yet delivering the desired airflow and pressure.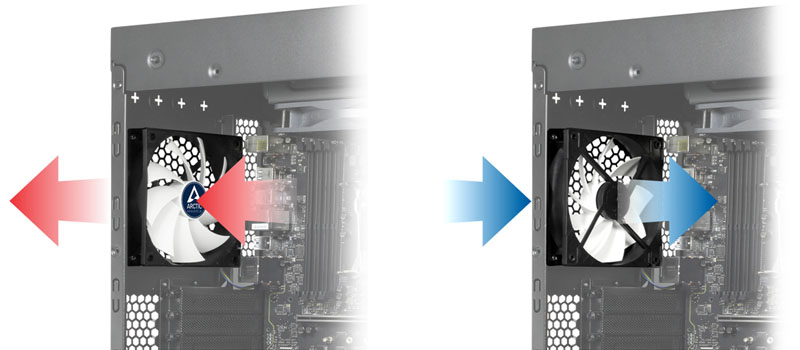 Blow warm air out of your case
Draw cool air into your case