ADATA UV260 flash drive
Take your favorite photos, videos and personal files on the go. This USB 2.0 thumb drive is easy to use with a slide-out USB connector, which also eliminates the hassle of losing cap. With a key chain hole, you can attach the drive to a lanyard or key ring for handy portability.
Features
Black and Gold, Elegant and Stylish
Featuring an exquisite glossy finish, the UV260's black and gold casing exudes a sense of style and professionalism.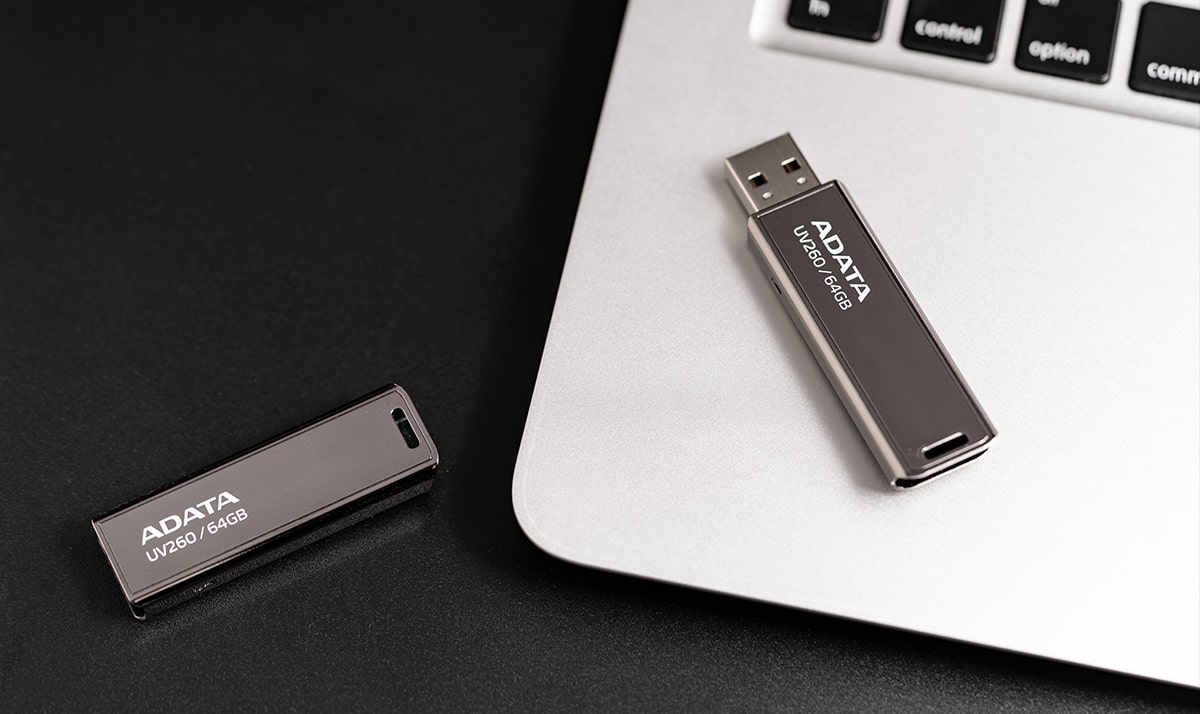 Open with a Slide
The UV260's capless design ensures you'll never lose your drive cap and your cool. To use the drive just simply press, slide to open, and connect!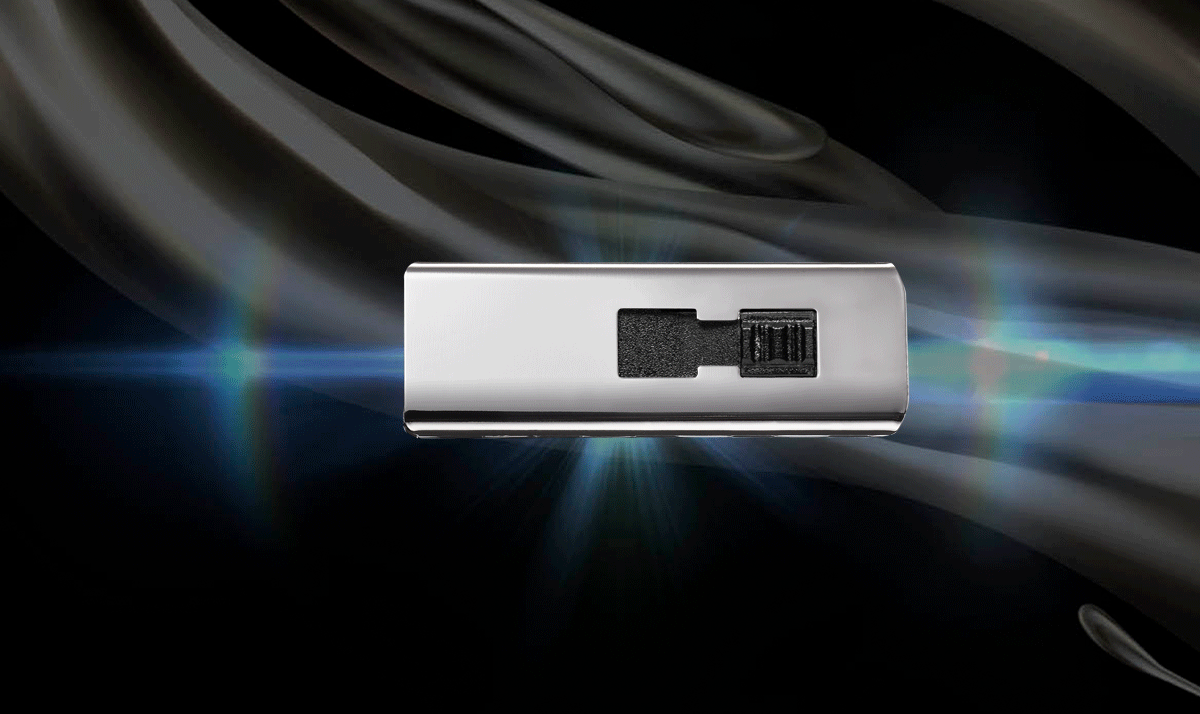 Lots of Space
With higher resolution mobile phone cameras come larger files. Don't worry and snap away! The UV260 has you covered with 64GB of capacity.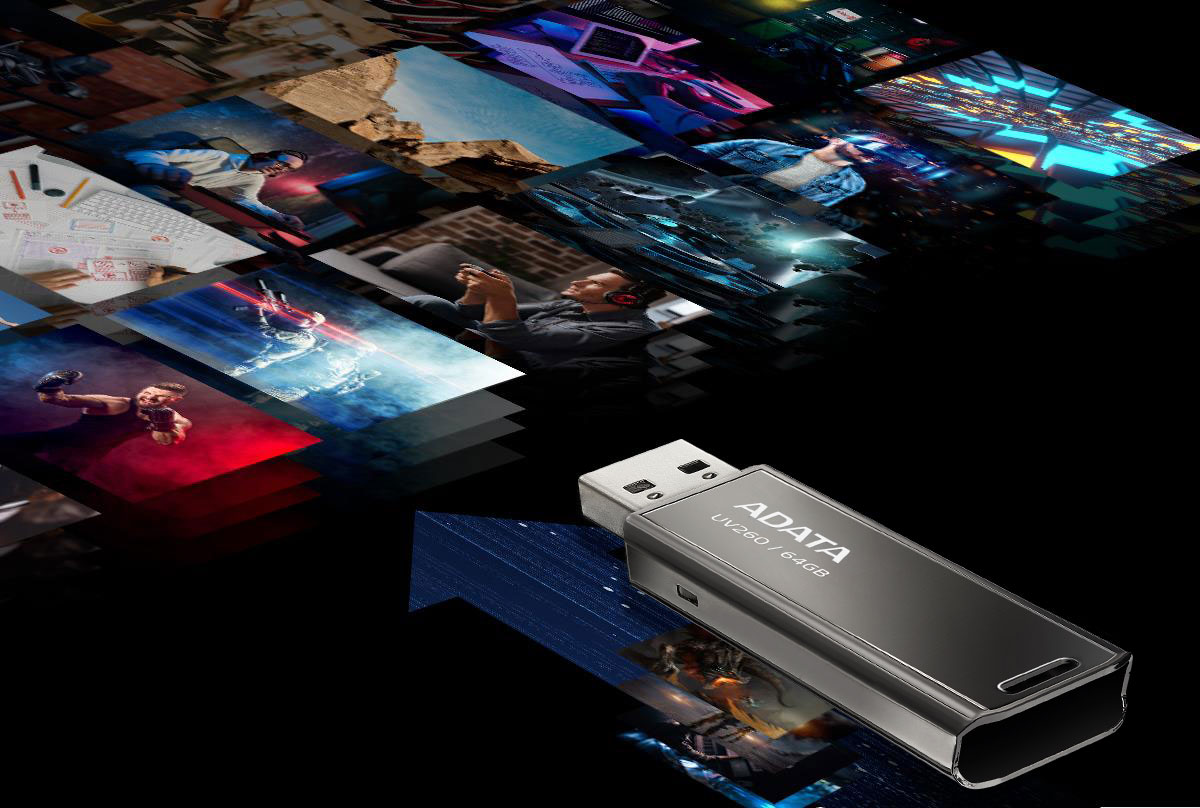 Near Universal Compatibility
The UV260 works with just about any device out there from PCs, game consoles to car audio systems. Plug, play, and transfer files with ease.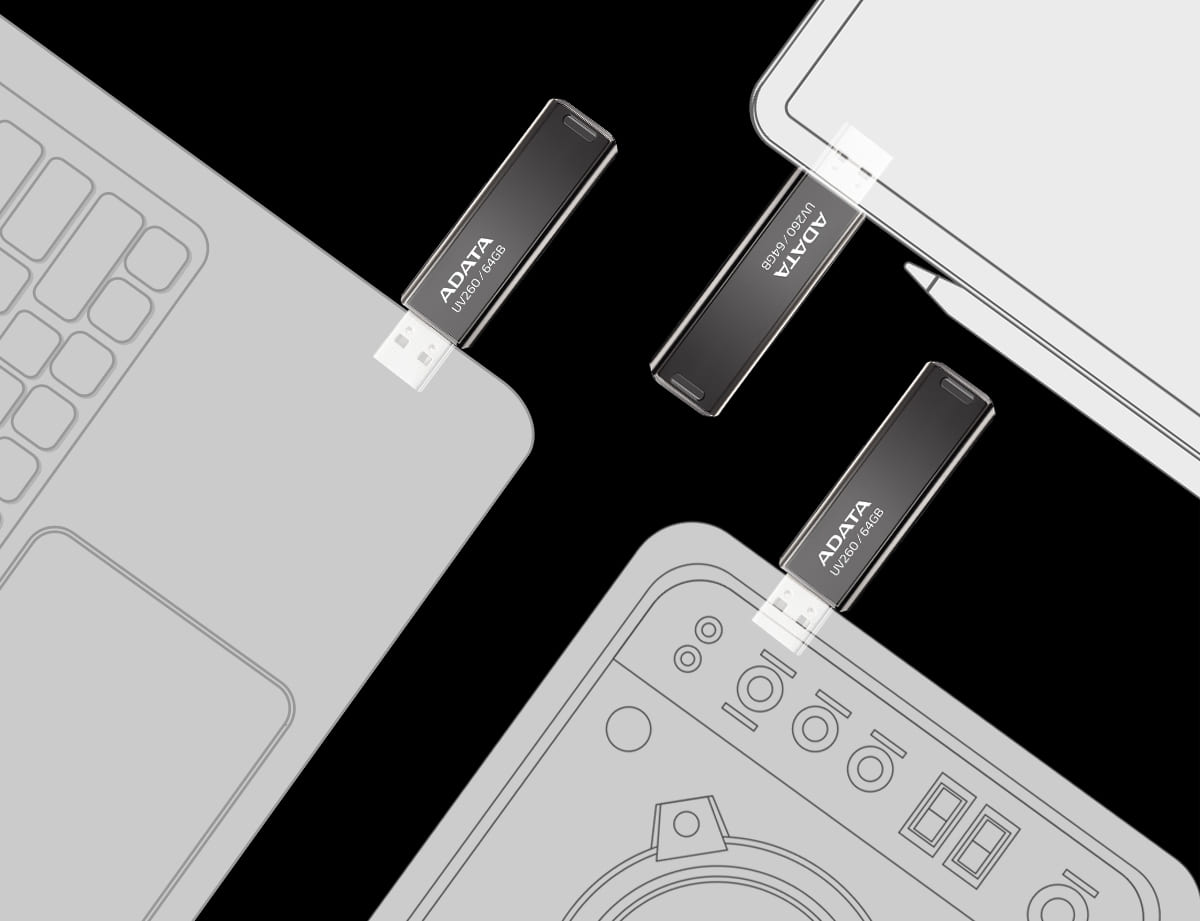 Loop It, Carry It
A convenient lanyard hole makes for easy carrying. Attach the UV260 onto a lanyard, keychain and get going!