Transparent Pump Design - Clear top pump cover showcase the enhance impeller spinning Mirage lighting effect.
Exclusive Mirage Fans - Outer-ring connecting fan blades design reduces distortion and improves rotation stability in the fan.
Pump & Radiator - The large Aluminum radiator maximizes cool efficiency, while the re-engineered pump remove excess heat from the CPU.
Addressable RGB LED - 24 independently-controlled LEDS on the pump and fans combined for full customization via CM Lighting software that features Mirage mode
Wired Addressable RGB Controller - For non RGB Motherboards for full customization or expanding your ARGB rig
Sleeved FEP Tubing's - Sleek Black Outer Sleeves with FEP Tubing's inside for Durable Lasting and Flexibility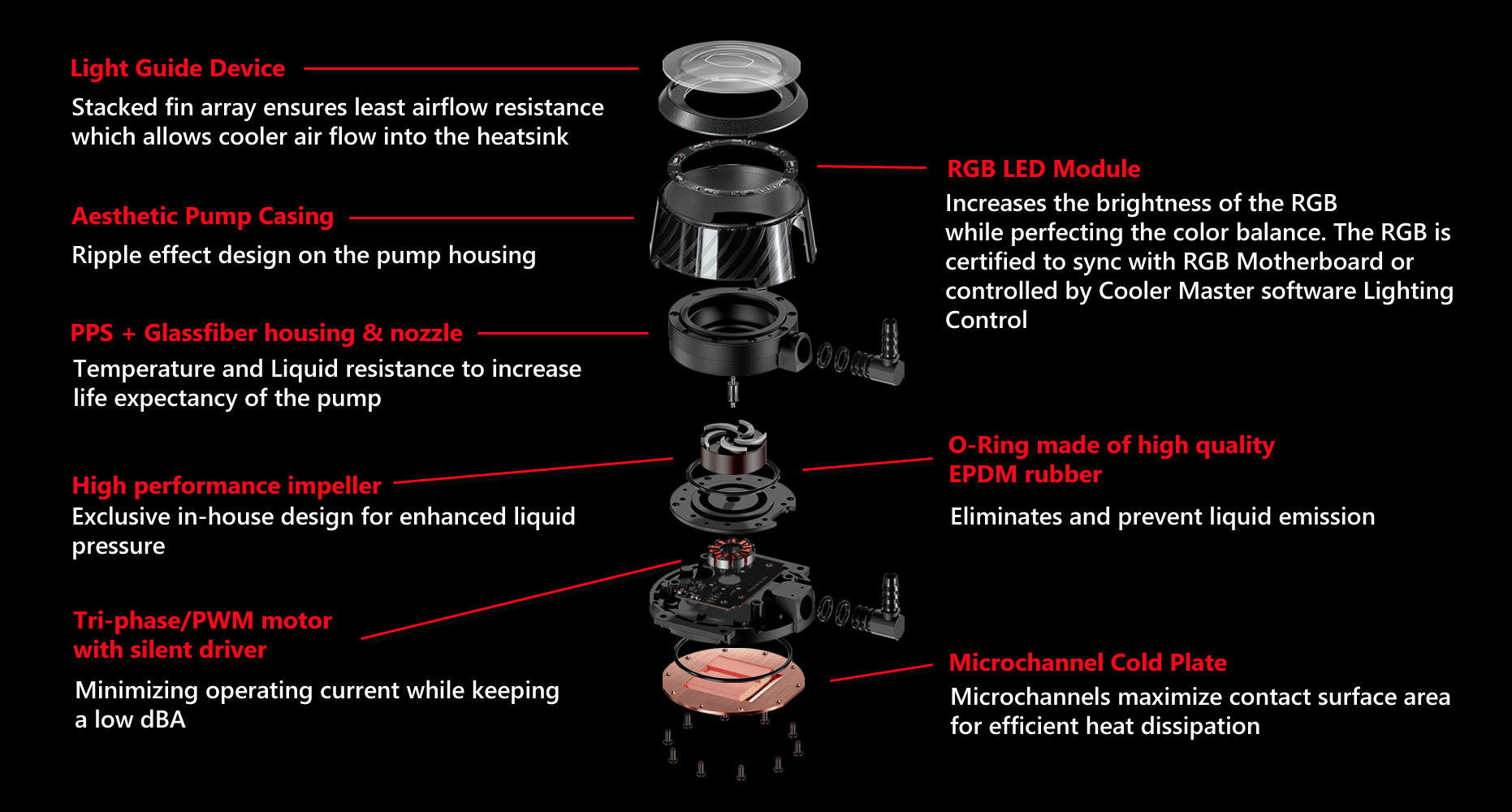 Addressable RGB LED
A total of 24 independently-controlled LEDs on the pump and fans allow for full customization via CM Lighting software featuring Mirage mode.
Wired Addressable RGB Controller
This allows you to customize RGB lighting or expand your ARGB rig if your motherboard doesn't support RGB header.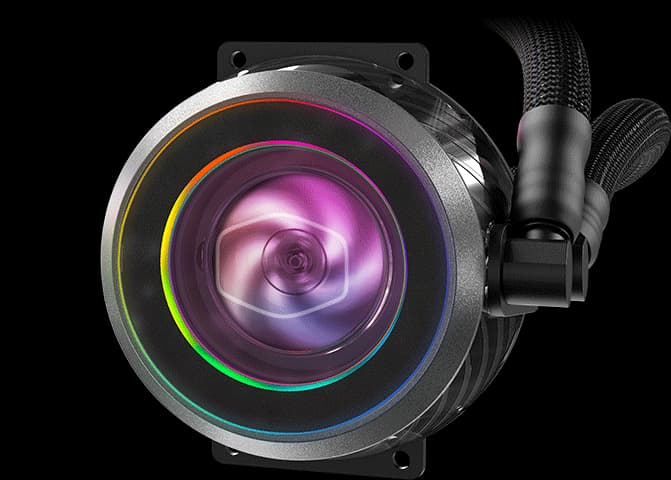 Transparent Pump Design
Transparent pump cover showcases the movement inside the pump while the high-performance impeller is spinning with Mirage lighting effect.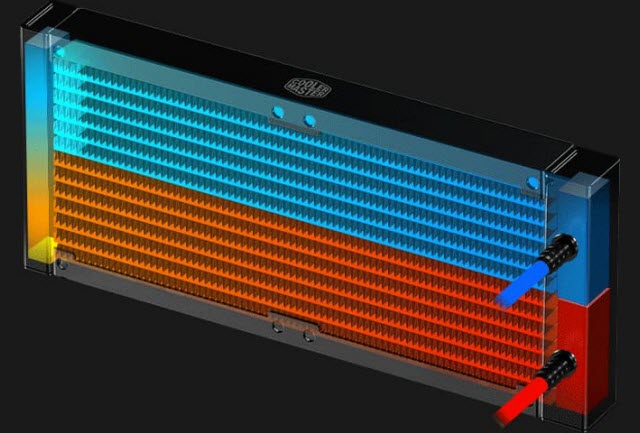 Stylish Radiator
ML240P Mirage uses a custom-designed low-resistance radiator that delivers higher flow rate and heat exchange efficiency for unparalleled cooling performance.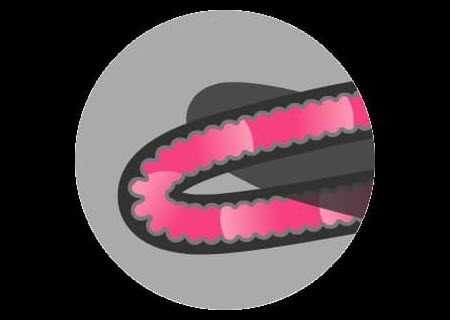 Double Tubing
FEP materials make the tubing durable yet flexible while sleeved design on the exterior gives it a premium look.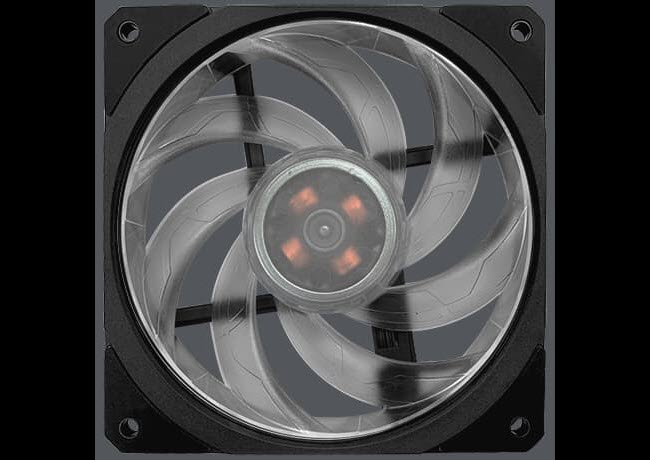 Exclusive Square Fans for Ml240P Mirage
The fan blades are connected together by an outer-ring to reduce fan distortion and improve rotation stability.
QUESTIONS & ANSWERS
Have a Question?
Be the first to ask a question about this.
Ask a Question