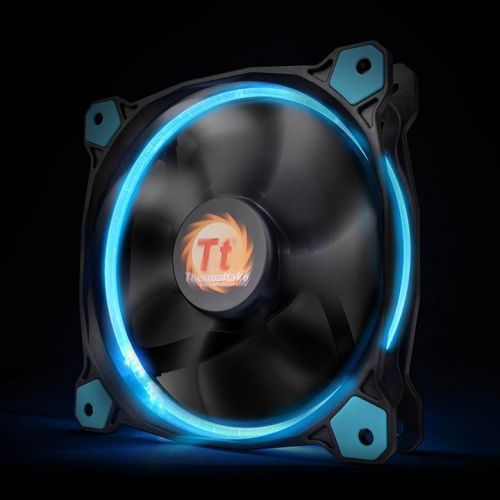 Thermaltake Riing 12 Series High Static Pressure LED Fan
A premium 120 mm fan ideal for use as case fan or as radiator fan. It's specially engineered to enhance static pressure for improved cooling performance, while keeping the noise in check. An anti-vibration mounting system strengthens the stability during operation. The exclusive LED Ring uses premium quality LEDs to produce uniform color and brightness, which can be seen from all sides and angles. And available in Blue, Red, White and Green, the Thermaltake Riing 12 always offers the right choice to match your rig or preference.
Tt LCS Certified
"Tt LCS Certified" is the hallmark that ensures first-class performance from the best features and fitment. A certification exclusive to Thermaltake, it sets the benchmark for all true LCS chassis and is applied only to products that meet our stringent design standards for delivering what hardcore enthusiasts demand. The Tt LCS certification is a way for Thermaltake to designate to all power users the chassis which have been tested for best compatibility with extreme liquid cooling configurations.