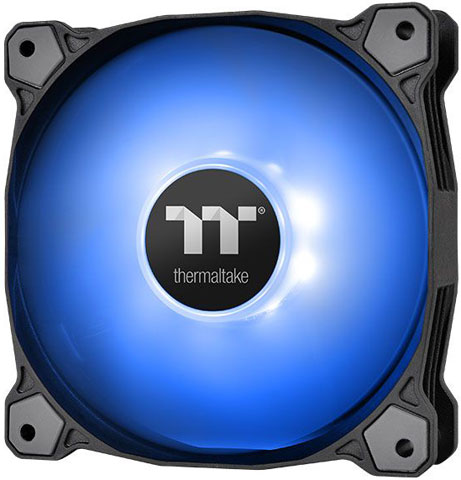 Pure A12 Radiator Fan - Blue
Engineered and optimized for radiator cooling, this 120mm PWM fan operates at 500–1500 RPM, keeping a great balance between performance and noise. Nine LEDs create fantastic lighting with uniform brightness to light up your rig. This premium-grade fan also incorporates long life hydraulic bearings for silent operation and anti-vibration dampening foam which minimizes vibration and sound.
The Pure series radiator fan is available in 120 mm (A12) and 140 mm (A14), each size with four color options (Green, Blue, Red, and White) to match your setup and style.
Pure A12 Radiator Fan (Single Pack) - Blue
Pure A12 radiator fans are designed with 9 LEDs, which come with 4 individual colors: red, blue, green and white, delivering uniform brightness and high color saturation allowing you to create your very own themes.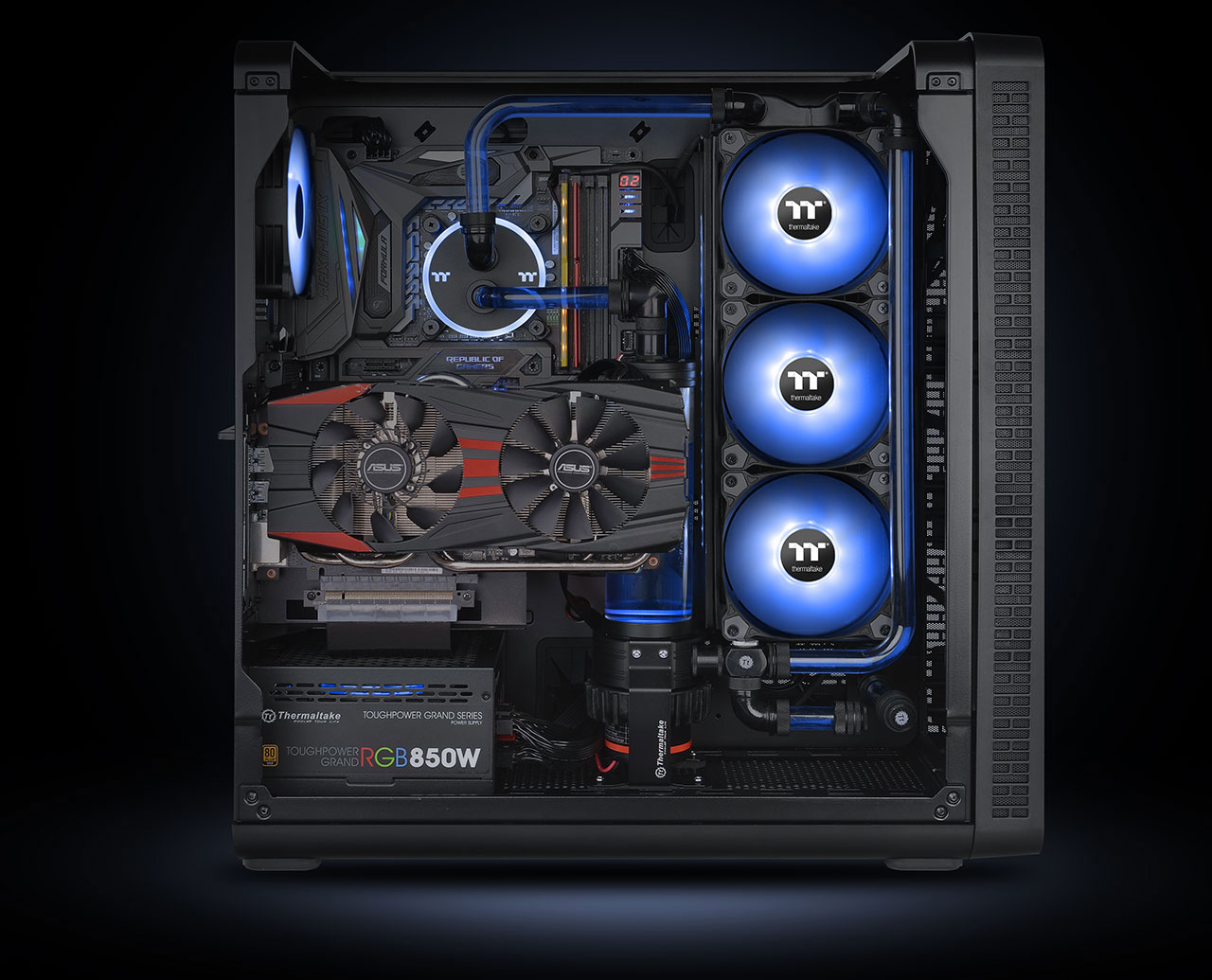 Hydraulic Bearing with Low-Noise Design
The hydraulic bearing self-lubricates with a high-quality, friction-reducing substance, which lowers operation noise while improving thermal efficiency. The seal cap prevents lubricant leakage and extends the lifespan of the unit.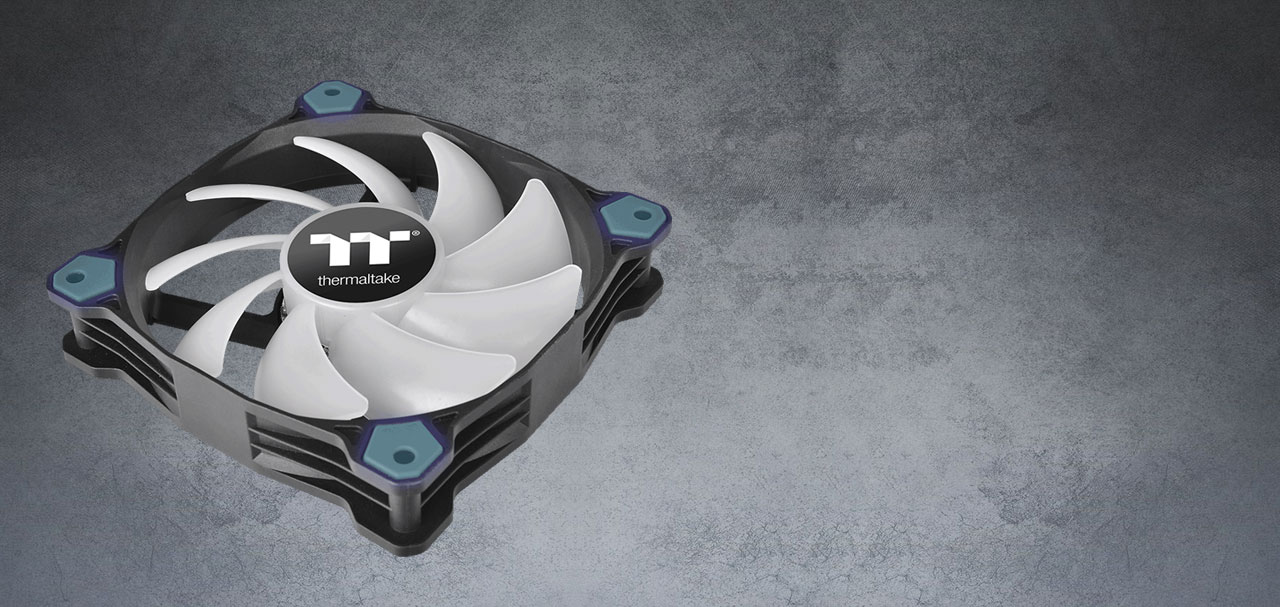 Anti-Vibration Mounting System
The In-mold injection anti-vibration rubber pads dampen the vibration of the fan allowing the fan to spin at higher levels without compromising noise levels. The fan is designed with 80% coverage for all corners, maintaining low noise levels when in operation.

4 - Color Selections
Pure series radiator fan not only creates an aesthetically pleasing liquid cooled system but also delivers extraordinary performance during operation. The fans are available in two sizes (A12 - 120 mm, and A14 - 140 mm) and four colors to match with any build you desire.
| | |
| --- | --- |
| SYSTEM COMPATIBILITY | Windows 7 / 8 / 8.1 / 10 |
| FAN STARTED VOLTAGE | 9.0 V |
| FAN RATED VOLTAGE | 12 V |
| RATED CURRENT | 0.15 A (one fan) |
| POWER INPUT | 1.8 W (one fan) |
| MAX. AIR PRESSURE | 1.59 mm-H2O |
| LIFE EXPECTATION | 40,000 hrs,25? |
| WEIGHT | 156 g |