Msi Mag Series Coreliquid 360R, Rgb Cpu Liquid Cooler (Aio): Rotatable Blockhead Design, 360Mm Radiator, Triple 120Mm Rgb Pwm Fans
SKU: MAG Core Liquid 360R
Regular price
Sale price
$130.68
Unit price
per
Sale
Sold out
Description :
500 - 2000 RPM 21.63 - 78.73 CFM
Radiator Dim. 394 x 120 x 27mm
Fan Dim. 120 x 120 x 25mm
Fan Noise 14.3 - 34.3 dBA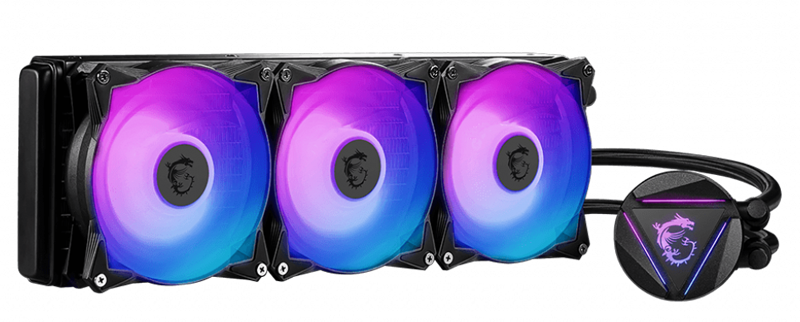 MAG CORELIQUID 360R
Introducing the all-new MAG CORELIQUID Series CPU liquid cooler loaded with innovations like rotatable blockhead and radiator pump design. It is easy to mount the blockhead right. Noise level & vibration will be pushed to new low. Highly effective heat dissipation keeps your CPU cool for consistent performance. Letting it shine in sync with MSI cases and coolers is totally effortless.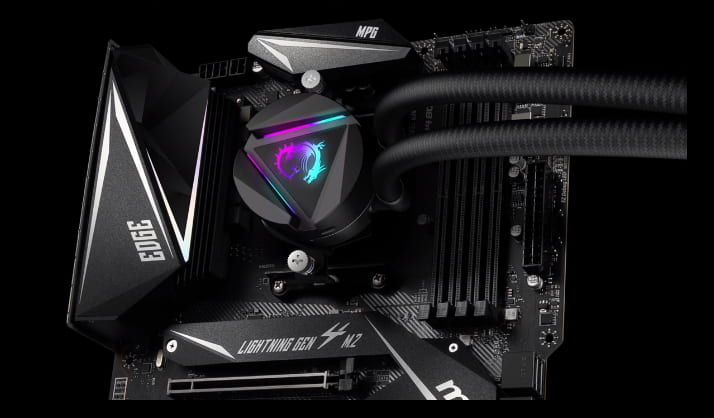 ROTATABLE BLOCKHEAD
Mount the cold plate at any orientation, turn the blockhead up to 270 degrees, and keep it upright.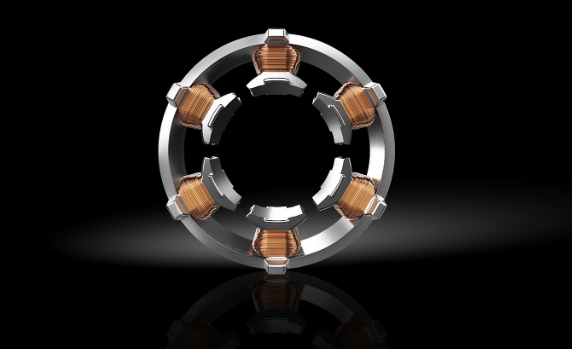 PUMP MOTOR RESONANCE ELIMINATION
A durable three phase motor at the core of the pump generates minimal vibrations for long-lasting operation.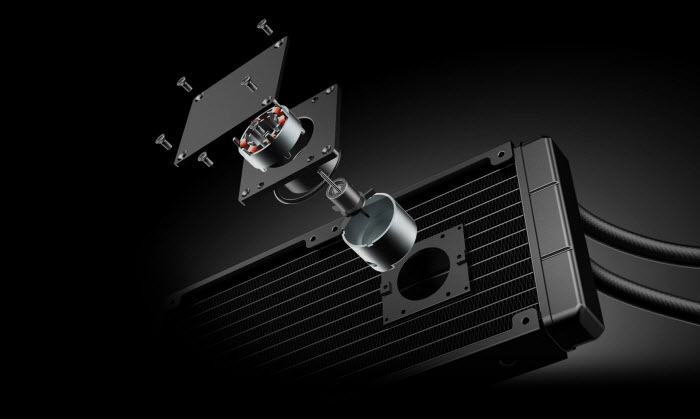 RADIATOR PUMP DESIGN
The pump has been integrated into the radiator for sound dampening and noise reduction. Additionally, placing the pump into the radiator also increases the pump's life expectancy by moving it away from the heat source.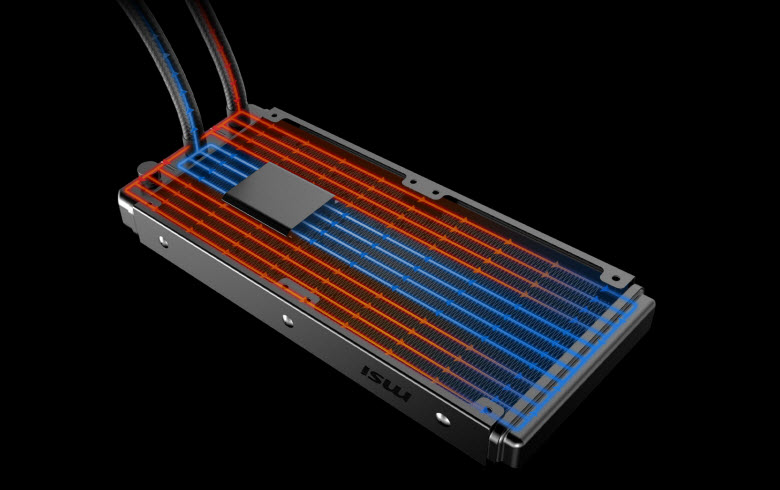 HIGH THERMAL DISSIPATION
A split pathway through the radiator rapidly dissipates heat, cooled liquid is then pumped back into the loop.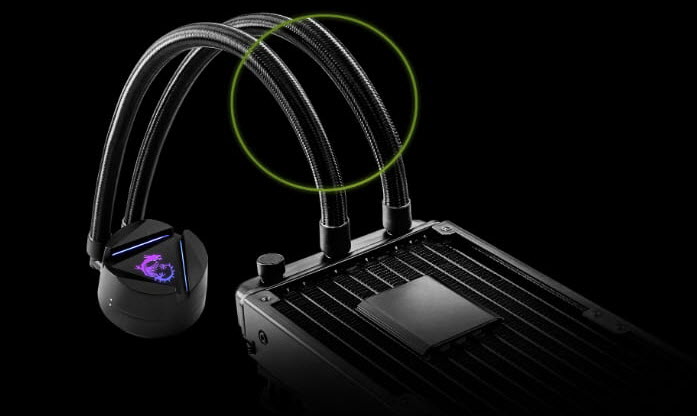 EVAPORATION PROOF TUBING
Constructed with three layers of netted plastic tubing and a reinforced mesh exterior.

MORE SILENCE THAN EXPECTED
MAG CORELIQUID 360R's noise level is significantly lower* than that of competitor's by 10%.

COOLING YOU CAN'T HEAR
For those who prefer a quieter environment, a bundled noise reducer cable changes the fans' speed to produce less sound while still providing good airflow.
DIY 2.0—INTEGRATING WITH THE SYSTEM ENVIRONMENT
Connect and synchronize with MSI coolers and cases with strategically positioned pin-header locations including a dedicated pump-fan header.
For CPU Cooler
For Waterblock Cooler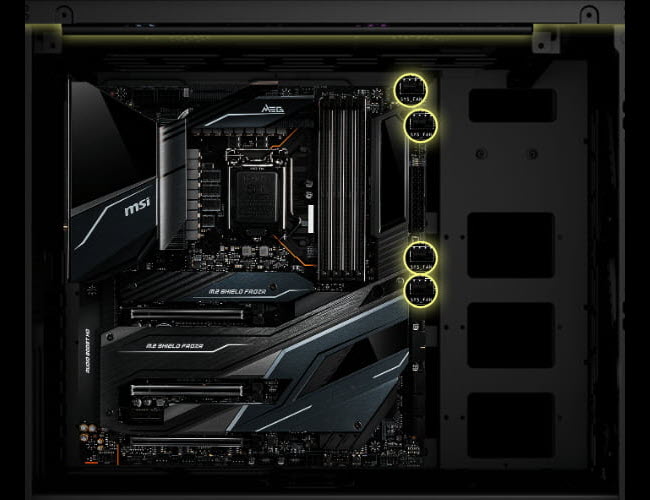 For Top System Fan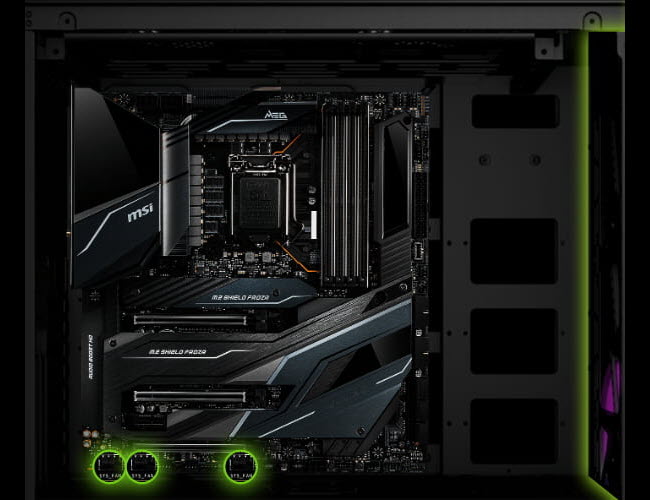 For Front System Fan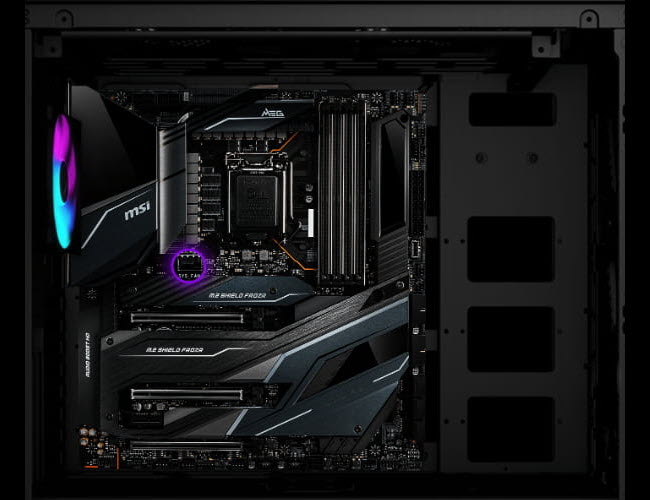 For Rear System Fan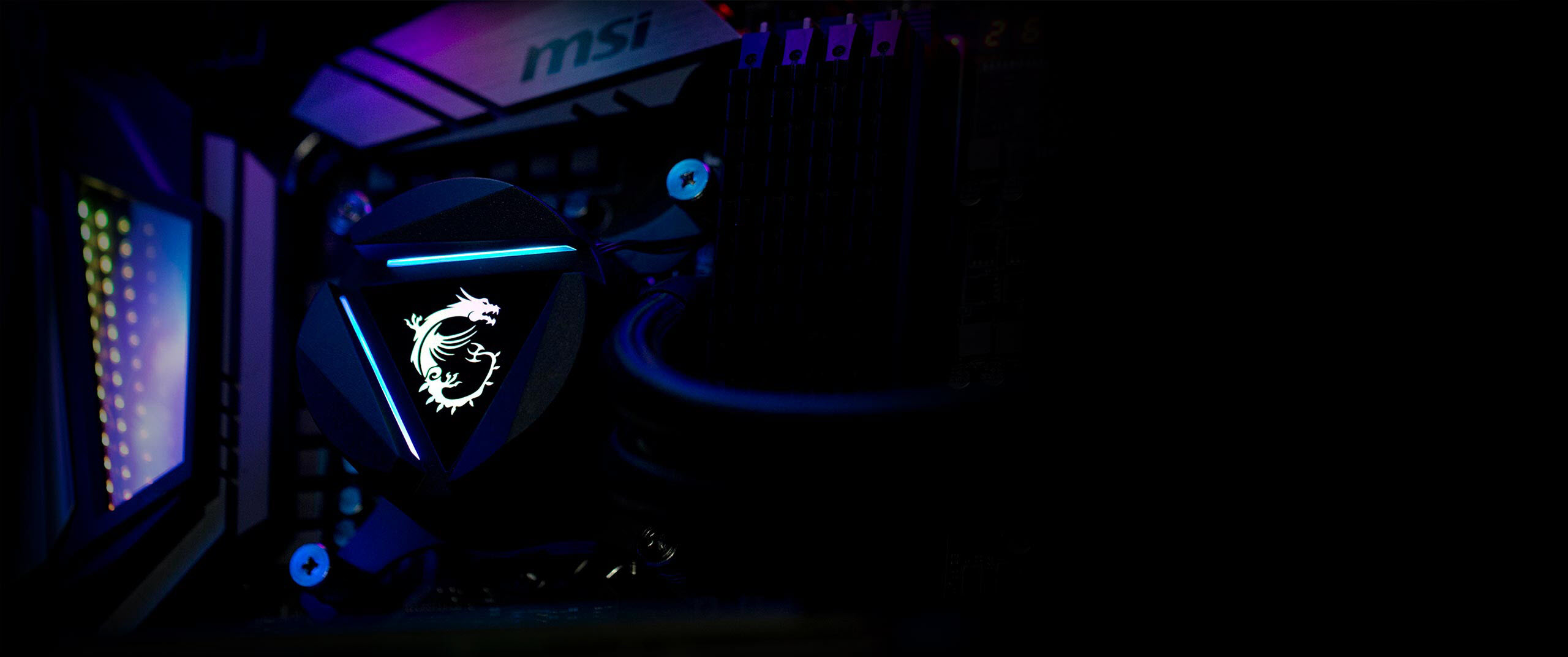 EXTENSIVE COMPATIBILITY
Robust yet built for flexibility, MAG CORELIQUID Series has been designed with a secure installation bundle with compatibility on a number of Intel and AMD motherboards.
Intel: LGA 1150, 1151, 1155, 1156, LGA1200, LGA1366, LGA2011, LGA2011-3, LGA2066
AMD: AM4, FM2+, FM2, FM1, AM3+, AM3, AM2+, AM2
Note:
* The test result is tested with TTV method.
- Test Method: Intel TTV
- CPU Power Setting: 215W
- Fan speed is 2000 RPM
Choosing a selection results in a full page refresh.