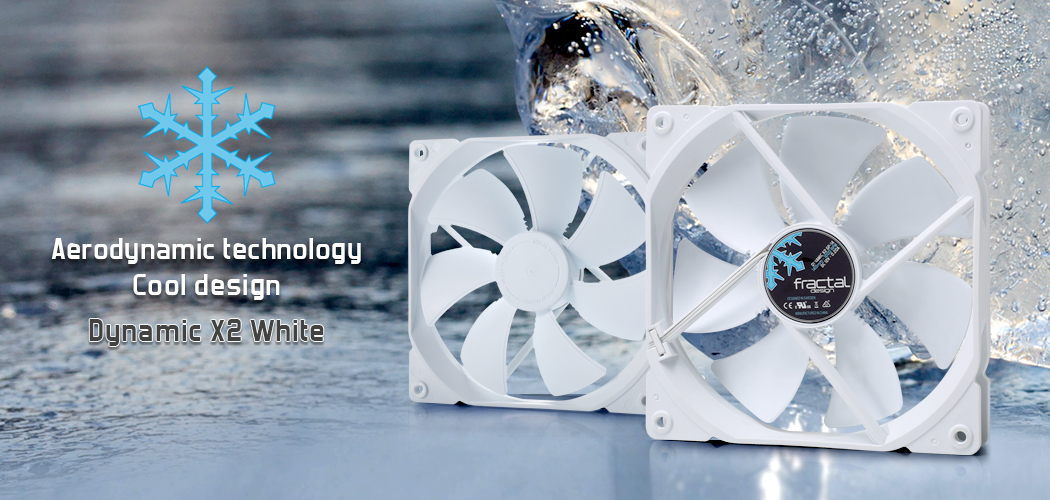 Fractal Design Dynamic X2 GP-12 120mm Case Fan
The Fractal Design Dynamic X2 GP-12 is a true all-purpose fan, and can be used in cases and on water cooling radiators. It offers excellent airflow and outstanding 100,000-hour life expectancy thanks to the new LLS (Long Life Sleeve) bearing. Designed together with Fractal Design's high-end Venturi Series, the Dynamic X2 incorporates aerodynamic elements of airplane wing designs for significant noise reduction. And the customized design results in a classy fan that will complement any setup.
Available in two color options to match your build or preference: pure black, or the classic Fractal Design signature color scheme with white blades and black frame.
Perpendicular Stators
Thin, aerodynamic stator struts are angled perpendicular to fan blades for reduced noise and turbulence.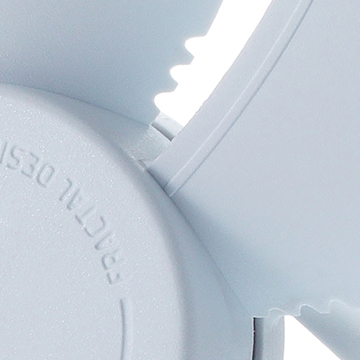 Notched Blade Design
Strategically placed notches diffuse airflow as blades pass stators to eliminate the hum most fans normally produce.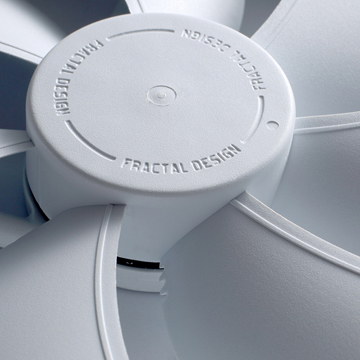 Custom Aesthetic
Dynamic series fans combine form and function, contributing to a stylish build that runs as cool as it looks.
Trip Wire Technology
The introduction of a micro-turbulent layer combats elements which negatively affect performance, resulting in quieter operation.
Optimized Fan Geometry
Balanced airflow and static pressure deliver great performance in any usage scenario.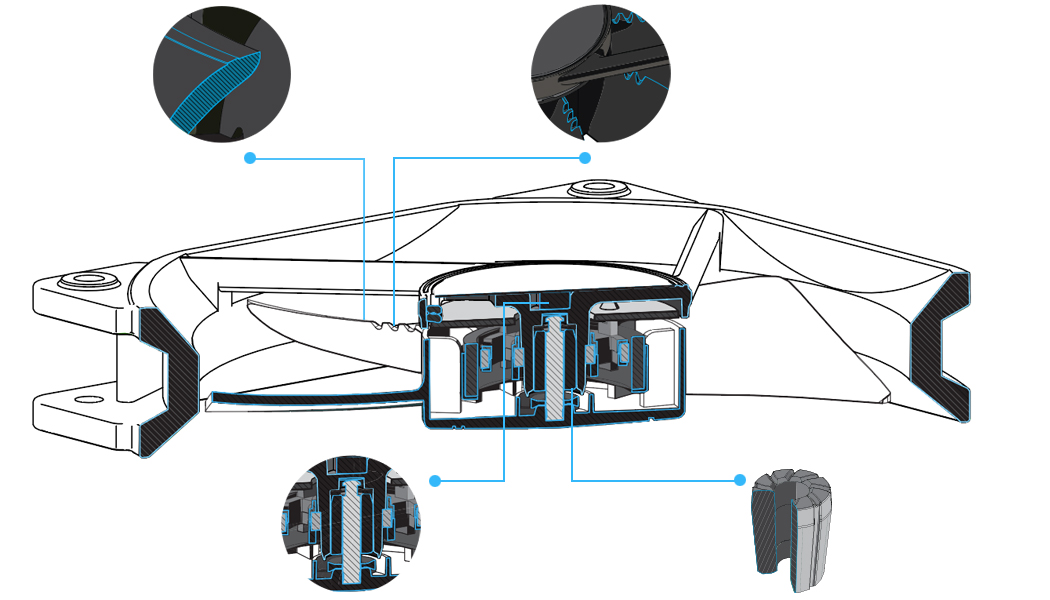 Counter-Balanced Magnet
Reduced axial tension on the fan bearing results in increased longevity.
High-Grade LLS Bearing
New Long-Life Sleeve bearing with 100,000-hour MTBF delivers long-lasting dependability.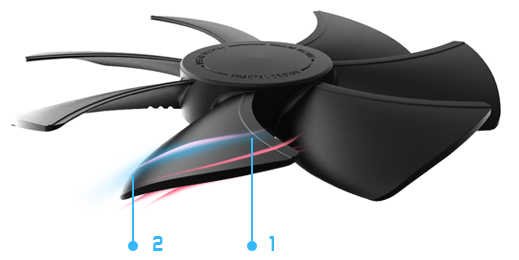 Airflow with Trip Wire
Trip wire forces early layer separation
Smaller turbulent area at blade end produces less noise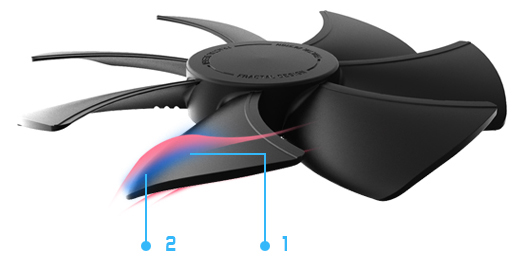 Airflow without Trip Wire
Airflow deviates too far to follow blade movement
Large turbulent area results after layer separation