The appearance is white, and the internal and external rgb2.0 light effects make the overall appearance cleaner and more impact
Out Frame- 20 lights, internal 8 lights, 28 lights in total by Design. With RGB three colors, you can freely combine the best light effect without any defects.
Because the reason of fan blade design, wind pressure and air volume are 15% higher than the same speed, it can effectively reduce the temperature of the case
The lamp bead is made of gold wire material, which can effectively reduce the LED exhaustion and keep the light in the best bright state for a long time
Under the control of 2.4G junction box, more light effect modes are presented, such as wave, full light, RGB spectrum, off, flow, ripple, pulse, and blink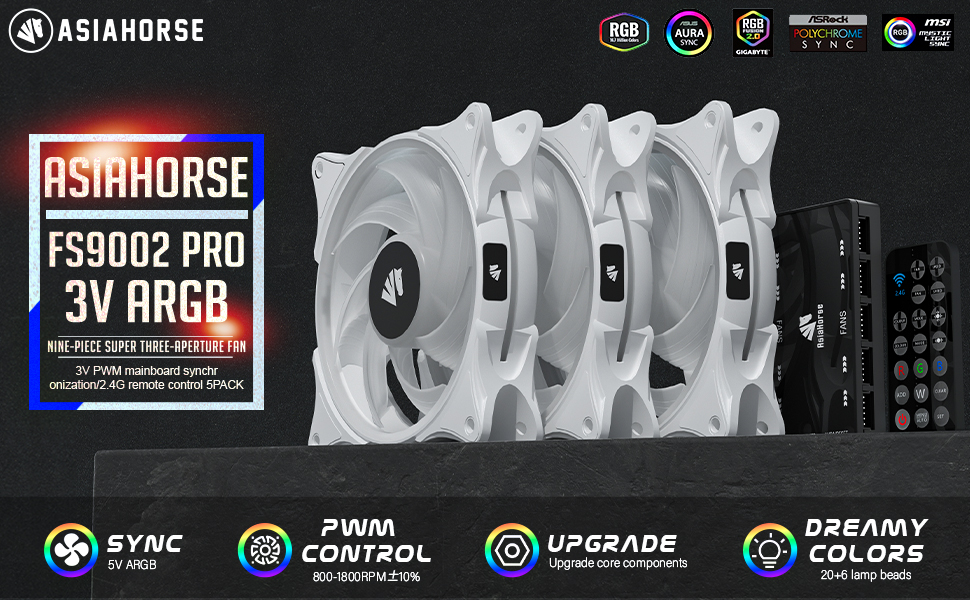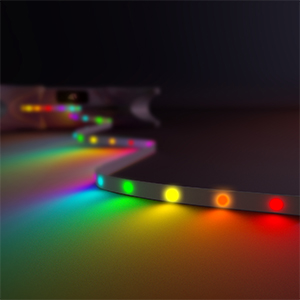 26 BEADS
Out Frame- 20 lights, internal 6 lights, 26 lights in total by Design. With RGB three colors, you can freely combine the best light effect without any defects.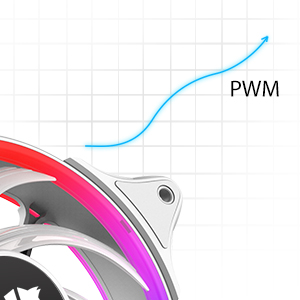 PWM
Can switch between manual PWM and mainboard temperature control.
Silent & efficient - feature hydraulic Bearing self-lubricates with a friction-reducing substance for quiet operation without sacrificing performance.
POWER COOLING
Because the reason of fan blade design, wind pressure and air volume are 15% higher than the same speed, it can effectively reduce the temperature of the case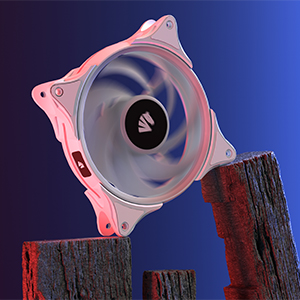 STRONG STABILITY
When the fan rotates at the highest speed, the fan can maintain great stability in the surrounding environment.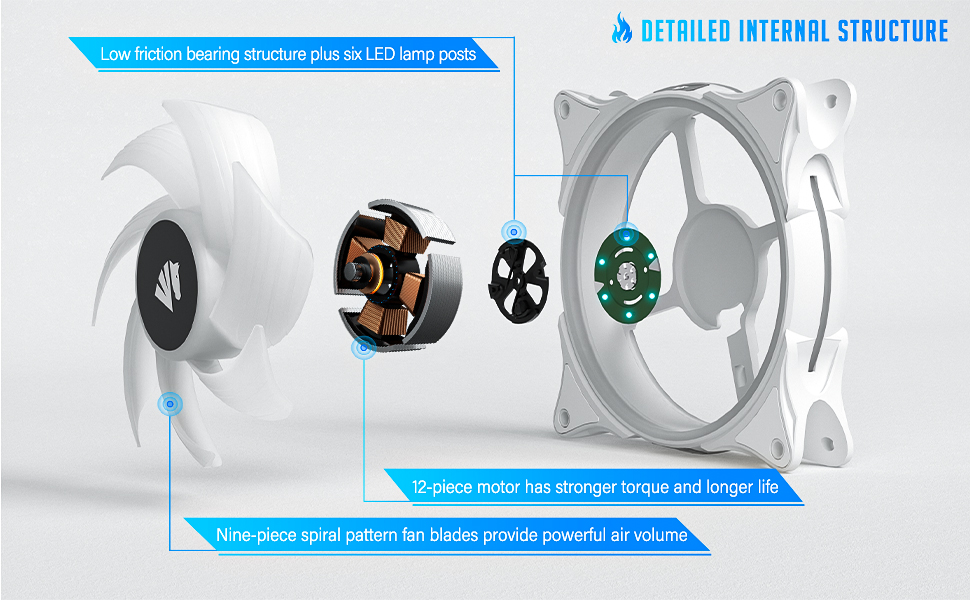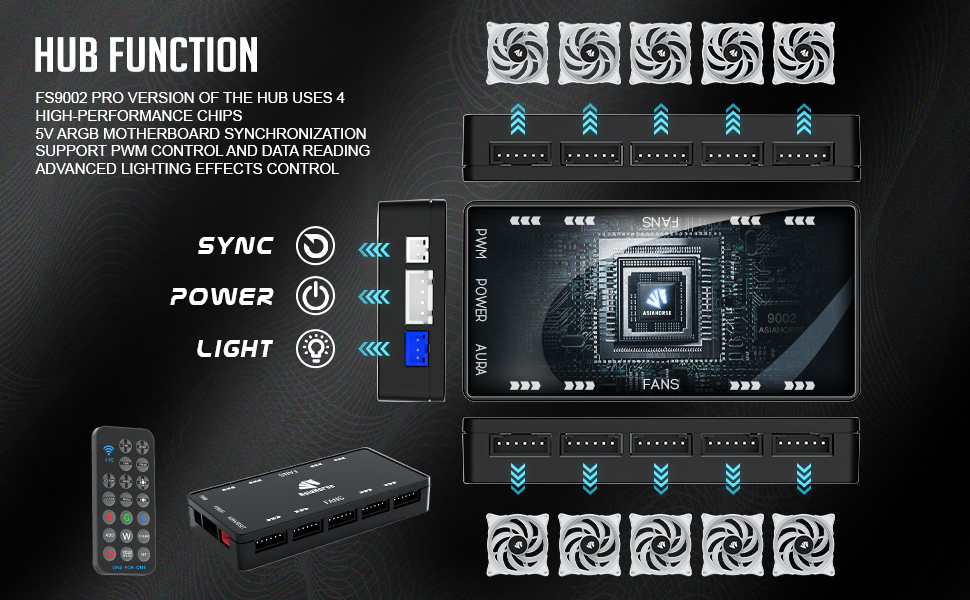 QUESTIONS & ANSWERS
Have a Question?
Be the first to ask a question about this.
Ask a Question