120mm
Software Controlled 500 - 1500 RPM 48.34 CFM
Hydraulic Bearing
24.7 dBA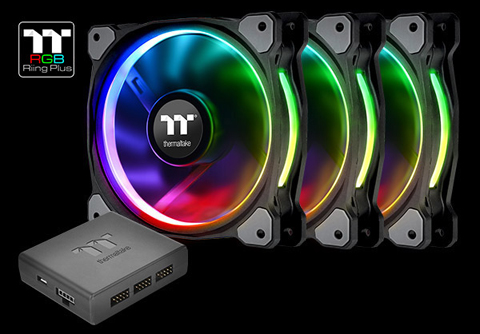 Including three fans and a controller, the Riing Plus 12 LED RGB Radiator Fan TT Premium Edition delivers big cool and dazzling RGB brilliance that livens up your rig. The fan is engineered with unique blade design for higher airflow and lower noise level, while the hydraulic bearing guarantees ultra-long service life and low noise. Each fan is outfitted with 12 color LEDs, which can be controlled individually. Connect the fans to the included hub controller, and through Riing Plus RGB Software you can adjust fan speed, color and lighting effect for fully customizable experience. Plus, anti-vibration rubber pads are included, ensuring a stable operation whether the fans are mounted in the case or on the liquid radiator.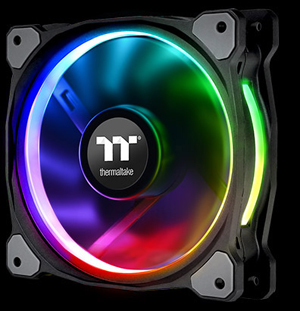 Unique LED Design
Featuring 12 controllable single LEDs, great light coverage, and uniform color and brightness, the built-in LED ring can paint your build with 16.8 million colors.
Unique Riing Plus RGB Software
Monitor the fan performance, adjust the fan speeds, and customize the lighting effects for up to 80 fans with Thermaltake's exclusive Riing Plus RGB Software.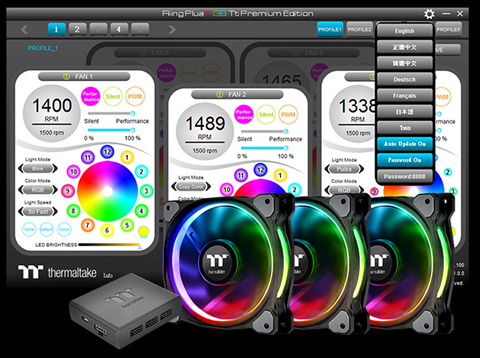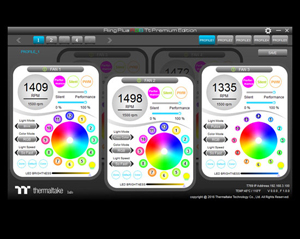 Profiles
Conveniently control all fans and customize the lights at the same time by setting up to five profiles for each fan controller. Each controller your system connected is displayed at the top left of the interface for you to quickly access. Within each profile, you can check which fan is set to what operating speed and lighting effect. You can even "SAVE" and apply the settings to other fan controllers your system is running.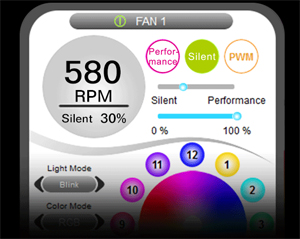 Fan Speeds
Simply drag the slider bar to adjust your fan speed RPM on a dedicated control panel. The software also includes a number of preset fan modes that allow you to set the fans to 'Silent Mode' where the RPM performs between a 500 – 1500 RPM range, or 'Performance Mode' which operates and dynamically adjusts all the way up to 1500 RPM. Besides running at the optimal RPM range, you can customize the speed by disabling PWM.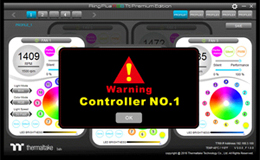 Fan Alert
The software offers real-time fan warning alerts when performance operating issues have emerged. The control panel of the failed fan will be greyed out, so you can quickly identify which fan is causing issues.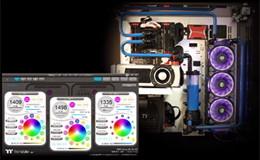 Color Palette
Immediately personalize your lighting with the recommended color palette. You can change colors and brightness for the LED ring which features 16.8 million colors, or 12 single LEDs where the lights can be adjusted individually. You also can let each LED display a specific color. Press "Color", enter the decimal color coded, and then save it.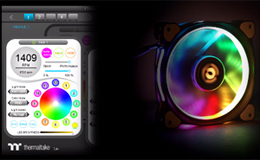 Light Modes
Apply one of the present light modes that allow you to switch between different lighting schemes along with three "Color modes" (RGB, Single and Off) and four "Light Speeds" (Slow, Normal, Fast and So Fast).
Digital Fan Controller
The controller is designed with a DIP switch on the back. Hence, you can set a number for each controller easily. You can add up to 5 fans to one fan controller and up to 16 controllers to the software. The controller and the coding guide are included in all packs.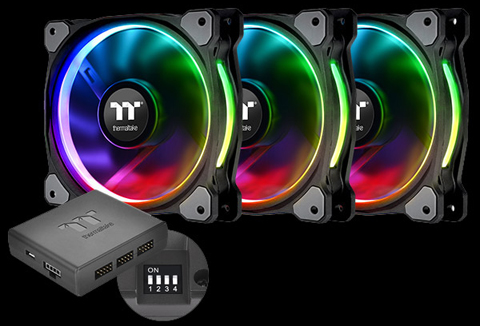 Nine Fan Blade Design
The Nine fan blades are engineered to generate higher airflow without compromising on ultra-silent operation. With this unique blade design, the Riing Plus 12 RGB acts as a guarantee of performance.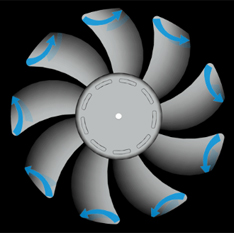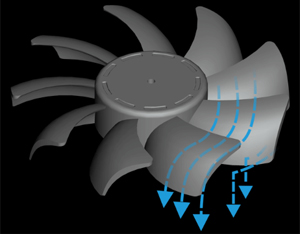 Hydraulic Bearing with Low-Noise Design
The hydraulic bearing self-lubricates with a high-quality, friction-reducing substance, which lowers operation noise while improving thermal efficiency. The seal cap prevents lubricant leakage and extends the lifespan of the unit.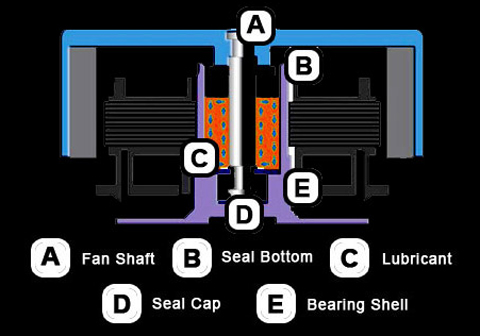 Anti-Vibration Mounting System
In-mold injection anti-vibration rubber pads provide a hassle-free usage with 80% protection coverage for all corners.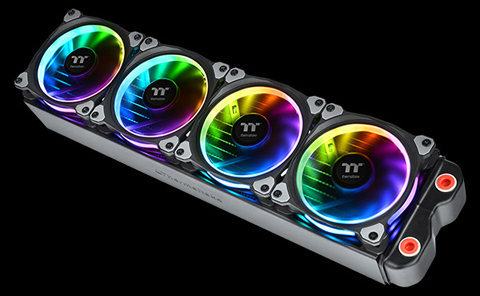 QUESTIONS & ANSWERS
Have a Question?
Be the first to ask a question about this.
Ask a Question