Windows 10 Professional 64-bit - ready for upgrade to Windows 11 Pro
Domestic Free 2-Day Shipping
High Speed Memory - RAM is upgraded to 32GB DDR4 memory to smoothly run multiple applications and browser tabs all at once.
Enormous Space - Hard drive is upgraded to 1TB PCIe NVMe M.2 Solid State Drive allows to fast bootup and data transfer.
Power through your day - Multitasking feels easy and fast with the performance of AMD Ryzen 7 5700U Processor (8 Cores, 16 Threads, 8MB Cache, 1.80 GHz base clock, up to 4.30 GHz max boost clock)
Dazzling Display - 15.6-inch FHD (1920 x 1080) Anti-Glare LED Backlight Touch Display
Professional Upgrade - Original Seal is opened for upgrade ONLY, 1-years warranty on Upgraded RAM/SSD from DE Electronics, and original 1-Year Manufacture warranty on remaining components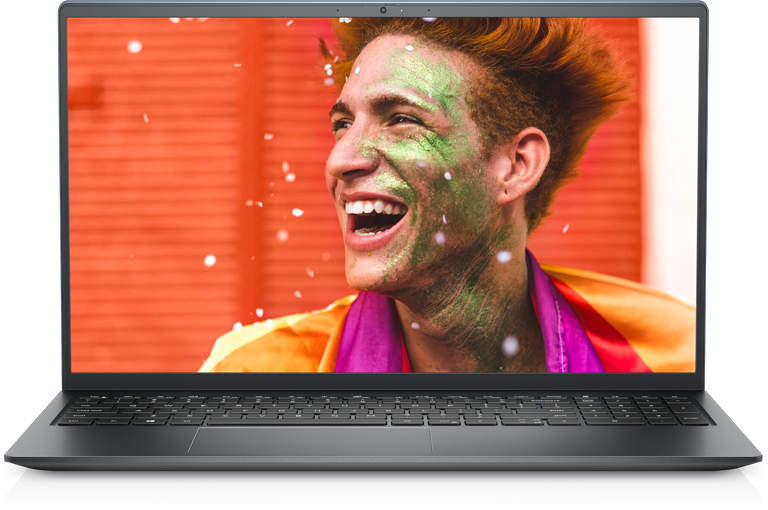 Dell Inspiron 15
An AMD powered laptop that brings together performance, security and durability in a classy, thermally-optimized design. It also boasts a 15.6" FHD display with touchscreen capability, a backlit keyboard with numeric keypad, and long-lasting battery with fast charge, making the Inspiron 15 your go-to choice for premium entertainment and productivity while on the go.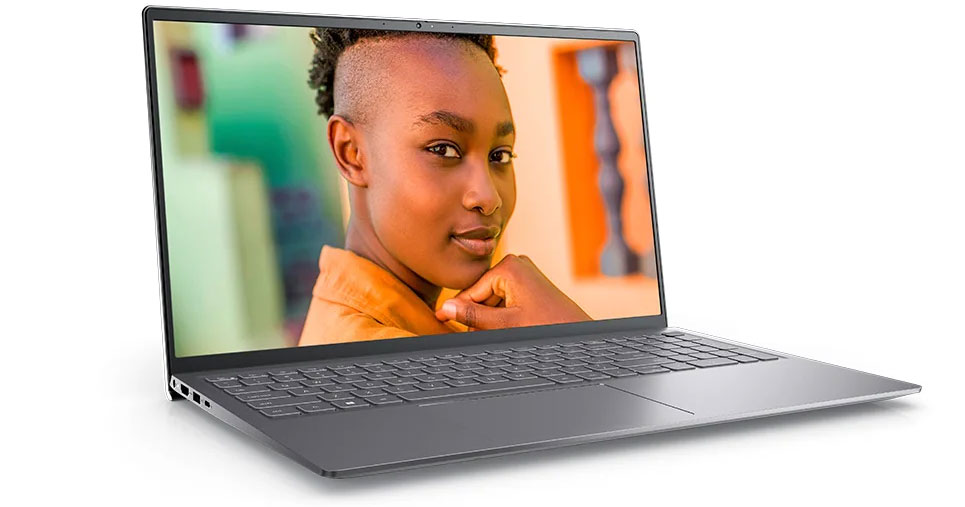 Runs smooth. Looks sharp.
Power up: Featuring AMD Ryzen 5000 Series Mobile Processors with Radeon Graphics. Experience lightning-fast responsiveness and hyper-efficient battery life that keeps you productive, anywhere.
Keeps its cool: A redesigned thermal system unleashes the power of your device while also preserving its thin design. Dual heat pipes move heat away from your CPU and GPU, while more fan blades move more air and a drop-hinge allows air to circulate underneath your laptop.
Peace and quiet: With a fluid dynamic bearing system, your laptop's fan is not only long-lasting, but also runs quietly while keeping your device performing at its best.
Better performance: Enjoy up to 1TB PCIe NVMe SSD storage for responsive and stable performance on the go.
Strength meets style: Crafted with aluminum on the top cover, your device feels luxurious without sacrificing durability.

Upgraded design
Choose your color: Mist Blue is inspired by the beauty found in nature. A stunning exterior and a subtle interior for an eye-catching contrast.
View content in style: Your laptop's all-around narrow borders and compact size result in an expansive screen-to-body ratio and delightful viewing experience.
Keep your privacy: Our all-new mechanical camera shutter protects against anyone invading your privacy or accidental embarrassments on video calls; so you can read, watch, or chat all day with peace of mind.
Nice and roomy: Enjoy plenty of space for navigation with a full-size pitch, keycaps that are 6.4% larger than the prior generation*, and a spacious touchpad.
Just your type: 1.3mm key travel provides a satisfying typing experience while keeping your device slim and trim.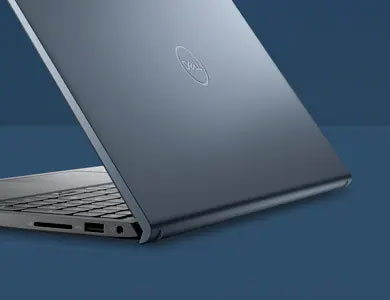 Environmentally conscious
Recycled packaging: The packaging tray for all Inspiron laptops are made from 100% recycled paper, while other packaging components* are comprised of up to 90% recycled materials.
* Excluding plastic bags, films or wraps, keyboard pad, handle, attached labels, and materials used to construct or close package.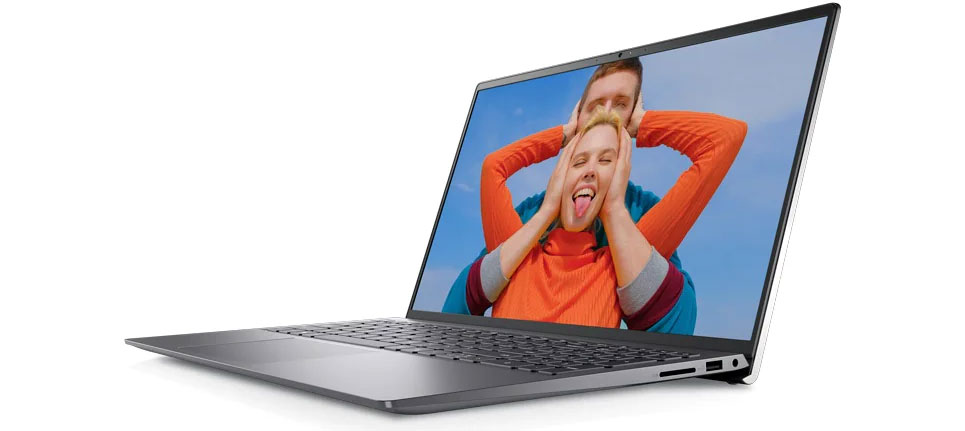 Real smart
Ready to go: Your always-ready experience starts as soon as you open your device. Turn on, boot-up, and log-in quickly. A lid-open sensor gets the laptop started when opened, even if completely off or hibernating, and an optional fingerprint reader will verify identity quickly for login using Windows Hello.
On Call: Staying connected with up-to-date applications has never been easier thanks to Connected Modern Standby. Now your device stays ready, even when asleep, so you can quickly access files and applications whenever needed for an instant-on experience.
Fast charge: ExpressCharge minimizes the time you spend tethered to an outlet and will recharge your battery in a flash (up to 80% in 60 minutes*).
* For reference only. Conditions apply.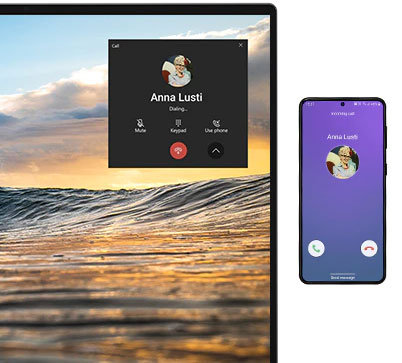 Unite devices with the NEW Dell Mobile Connect app
New look, same great features: Everything you love about Dell Mobile Connect*, now with a more intuitive and user-friendly app.
Boost productivity: Take calls directly from your PC.
Stay in the loop: Bad at texting? Send and receive SMS messages on your Dell desktop or laptop.
Get the latest updates: Receive and interact with app notifications on your PC without picking up your phone.
Transfer files with ease: Transfer photos, videos, music, and documents between your PC and phone without complicated cloud storage or cumbersome cables.
Enjoy the big screen: Mirror your Android or iOS screen onto your PC and interact with your favorite apps there.
Image simulated on the left may not represent the product sold on this page. Illustration purposes only to show the user interface for Dell Mobile Connect.
Designed for the real world — because that's where life happens
We want you to love your new PC for years to come. That's why we test Inspiron laptops for reliability not just in the places where you expect it, but for the open road ahead.
Turn up the heat: From locker rooms to locked cars, we test Inspiron laptops for survival in harsh short-term heat conditions of up to 65°C/149°F.
Everything hinges on it: We test Inspiron laptop hinges to ensure they still feel tight, even after opening and closing the lid 20,000 times.
Keys to success: We test commonly used keys for 10 million keystrokes and touch pad buttons 1 million times with no failure. So go ahead, finish your novel.
Buttoned up: No matter what you set your power and multimedia buttons to do, we've tested them all to survive up to 40,000 pushes with no problems.
Twist and turn: Call us excessive, but after twisting an Inspiron laptop's base and lid more than 25,000 times, we can assure you the parts inside are well protected.
Always a good fit: You'll probably never need to remove and reinstall your Inspiron's battery 30 times, but you can rest easy knowing that we've tested even that.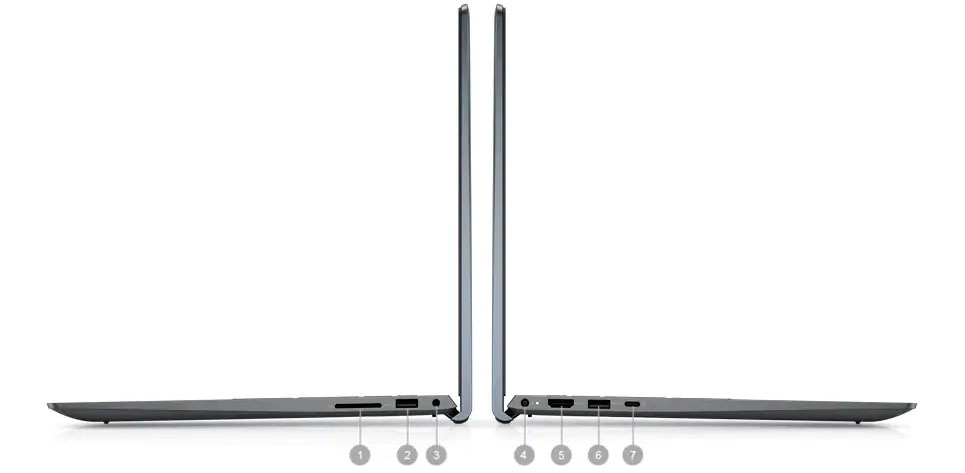 Ports & Slots
1. SD card reader | 2. USB 3.2 Gen 1 Type-A | 3. Headphone & Microphone Audio Jack* | 4. Power Jack | 5. HDMI 1.4b | 6. USB 3.2 Gen 1 Type-A | 7. USB 3.2 Gen 1 Type-C with DisplayPort and Power Delivery
Dimensions & Weight
1. Height: 0.57" – 0.71" (14.6mm – 17.99mm) | 2. Width: 14.02" (356.06mm) | 3. Depth: 9.01" (228.9mm) | Starting Weight: 3.62 lbs. (1.643 kg)*
* Weights vary depending on configurations and manufacturing variability.
AMD Ryzen™ 7 5000 Series Mobile Processors with Radeon™ Graphics
The search is over for a laptop that delivers the performance and battery life you've been looking for, all in one sleek design.
Take on Anything
Blaze through rigorous tasks with 8 ultra-fast cores.
No Charger, No Problem
Keep accomplishing at home or on the go with hyper-efficient battery life.
Unwind Beautifully
Capture every detail of your video chats, shows or movies with stunning built-in AMD Radeon™ Graphics.
Rated. Reviewed. Raved About.

"

 

If you're purchasing your laptop based on performance, it's pretty clear which CPU you should choose: AMD Ryzen 5000.

 

"

- PCWorld

Rated. Reviewed. Raved About.

"

 

AMD is keeping up an impressive cadence for releasing new mobile parts.

 

"

- TechSpot
Prev
Next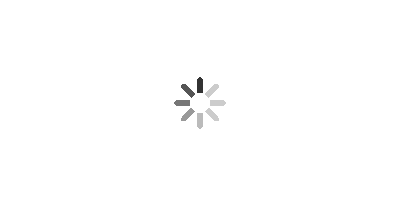 A Multitasking Powerhouse
Run your most robust apps at lightning-fast speeds. Dive into immersive multimedia and gaming experiences. And go ahead, do it all at once with 8 powerful cores.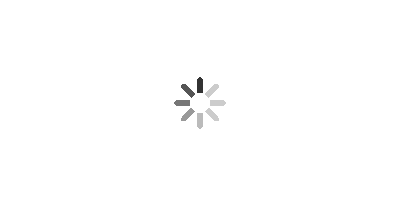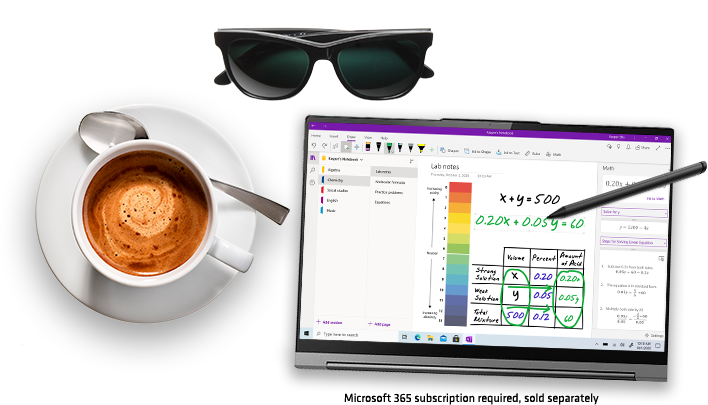 Stay Productive Anywhere
Intelligent, power-efficient AMD tech enables long-lasting battery life. Along with up to Wi-Fi 6E support capability, your productivity will stay limitless, no matter where the day takes you.1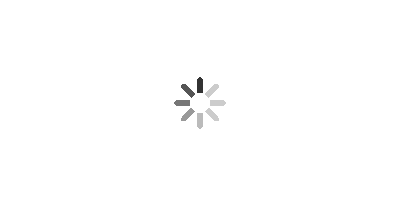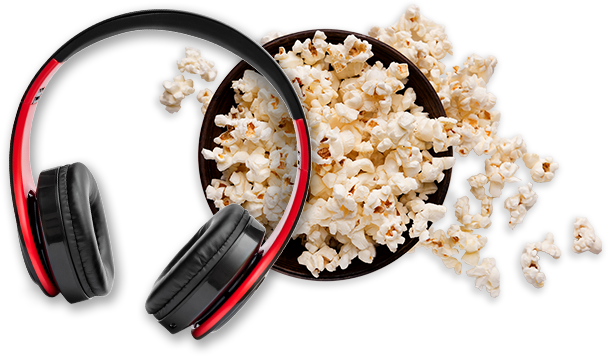 Perfect Visuals, Every Time
Built-in AMD Radeon™ Graphics make you feel like you're really there, whether you're video chatting with friends or watching your favorite movies and shows. With crystal-clear picture quality and stunning color contrast, you'll always stay fully immersed in the moment.
QUESTIONS & ANSWERS
Have a Question?
Be the first to ask a question about this.
Ask a Question